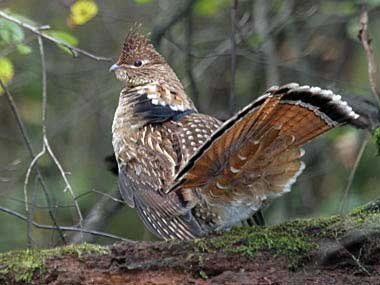 Traditional hunting opportunities will mix easily with the tail end of trout season, and the beginning of the annual salmon spawn runs.
With such a wealth of outdoor opportunities, it is easy to understand why autumn is considered the High Holy Days of Sportsmen.
Sporting Traditions
In the Adirondacks, fishermen and women qualify for an Angler's Grand Slam by catching at least three different species, or taking three fish of a singular species in a single day.
According to the International Game Fish Association (IGFA) a saltwater Grand Slam is achieved when an angler lands a bonefish, tarpon and a permit during one day of fishing. An Inshore Grand Slam includes three species on the same day, including bonefish, tarpon, permit or snook.
A freshwater, Grand Slam may include any combination of three distinct species such as bass, pike or trout in a single day's outing. The achievement can also be 'species specific' with the combination of any three single species, whether brook, rainbow, brown, lake, splake, or tiger trout.
A Super Grand Slam, also known as an Adirondack Five Star requires five of the same species such as a brook, brown, rainbow, lake and a splake to be taken in a single day. Similarly, a Super Grand Slam could be accomplished by combining five different game fish species including a Northern pike, walleye pike, largemouth bass, smallmouth bass and a lake trout or landlocked salmon. Any combination of warmwater or coldwater gamefish species is considered acceptable.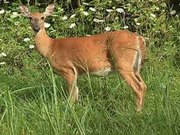 The Real Mcnab: Rod, Rifle and Gun
Once every four or five years, New York State's sporting calendar provides sportsmen and women with a unique opportunity when the bird hunting, deer hunting and fishing seasons all overlap.
The timeframe when these concurrent seasons occur is usually of a short duration, however it provides Adirondack sporting enthusiasts with an opportunity to pursue a unique American version of a fabled Scottish sporting accomplishment, known as a Macnab.
Joe Hackett is a guide and sportsman residing in Ray Brook. Contact him at brookside18@adelphia.net.
Vote on this Story by clicking on the Icon