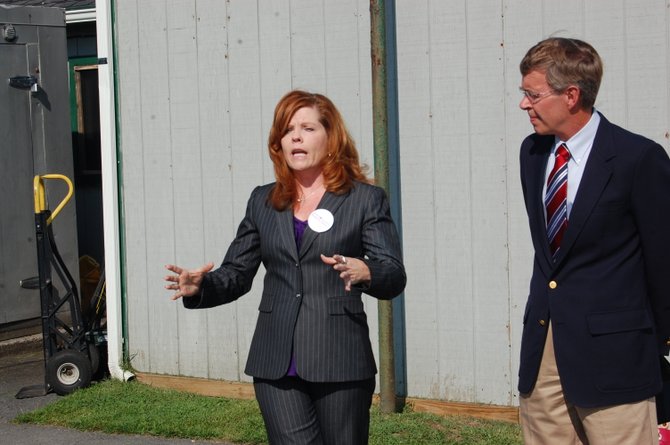 continued — He called for voters to support Bisso on Primary Day, Sept. 13.
Duprey, reached by phone, pointed out that she put in 31 years in county government and earned her retirement, a decision she made to protect her family. She further pointed out that it was not a "loop hole" but law that allows an individual to retire and hold an elected position.
"I worked very hard for Clinton County and did a good job," Duprey said. "By taking retirement I am guaranteed retirement income that will protect my husband."
Duprey explained that it was the decision of the Commissioner of Corrections to close Camp Gabriels, along with other facilities around the state.
In fact, Duprey and Senator Betty Little fought to keep Camp Gabriels open.
She was unsure how the families suffered, pointing out that the corrections officers landed other jobs and did not have to leave the area.
"It is always difficult when a facility closes and you never want to see it happen, but when people can still go home at night and put their head on their own pillows," Duprey said. "We are fortunate to have back up that allows that to happen."
Duprey firmly believes gay marriage is a human rights issue and people are entitled to happiness with the person they love. She doesn't understand how anyone can deny someone the opportunity to be happy with someone he or she loves and wants to share a life with while enjoying the same legal protections "that are not available under any other thing but marriage."
"I am very happy I made that vote and came down on the right side of history."
Bisso said at the press conference that she would have voted differently on gay marriage.
She said after speaking with people it is clear that the topics they are most concerned about are taxes, jobs and the "ever approaching hand of state government."
"I want to bridge the things we have in common to move forward."
Vote on this Story by clicking on the Icon