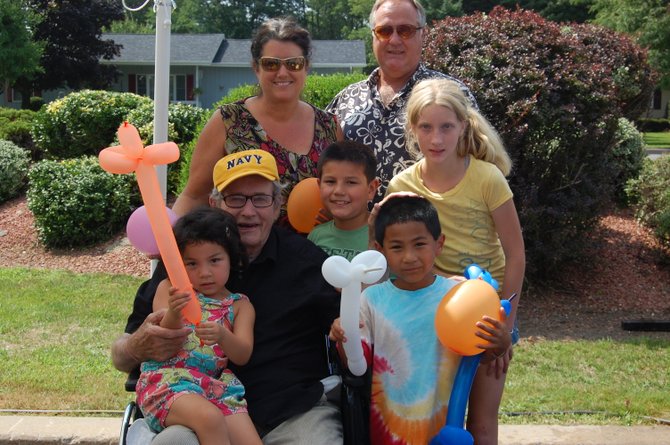 "Some of these people get lonely."
Cliff St. Louis walked with Lafave at the Block Party, joking that he follows here around.
"It is nice to get the patients out for fresh air and these types of activities," he said. "Five minutes can go a long way to change these people's lives."
The Block Party is a wonderful event for the children and makes them feel welcome, said Mary Ann Sorrell.
Her father, Hameline, broke his neck and lives at Meadowbrook after spending some time at a facility in Canada.
"Dad just dunked somebody in the booth," Sorrell said excitedly.
She appreciates how open Meadowbrook is to the community, especially compared to the "old days" when nursing homes were sealed off.
"They have been looking forward to this all year," Sorrell said.
Her children feel at home at Meadowbrook, playing Bingo and taking the back way up the stairs.
"I think this is inviting and turns people on to the carnival," Hameline said. "Look how excited everyone is.
"They all want to be involved."
Vote on this Story by clicking on the Icon