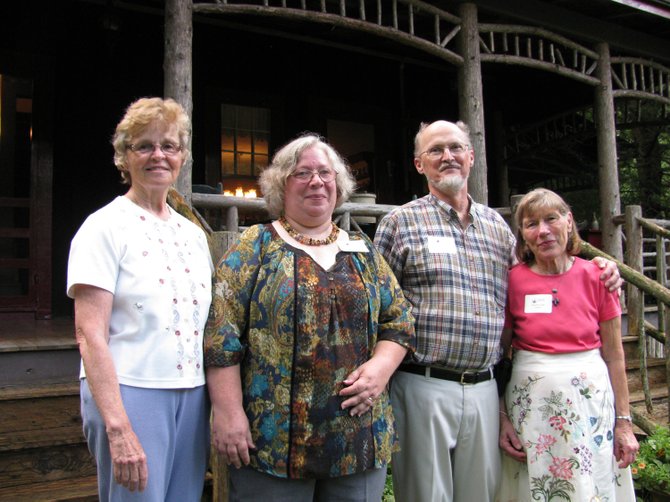 continued — Now, Burger said, she loves her job, and wants to see hospice care in the North Country to continue to improve.
"Our median stay is 27 days, but hospice wants to work four to six weeks," Burger said, "That's when we can make a huge impact."
Currently, High Peaks Hospice is able to provide care for patients wherever they are, be it at home, in a nursing home or at a hospital, but the board of directors would like to someday offer short-term inpatient care.

Burger stressed that the care her staff provides is constantly evolving, thanks in part to the people they serve.
"It's a privilege," Burger said. "These families are able to bring their resources together to teach us and give us a wealth of knowledge."
On Sept 20, Dr. Alan Wolfelt, director of the Center of Grief and Loss in Boulder, Co., is doing a workshop at the Will Rogers Institute in Saranac Lake for families who have experienced a profound loss, whether it be the death of a loved one, divorce, accident, natural disaster or other trauma. The event will run from 7:30-9:30 p.m. and is free and open to the public, but space is limited. Anyone interested should pre-register by Sept. 7.
On Sept. 21, Dr. Wolfelt will hold a full-day workshop from 9:30 a.m.-4 p.m. at the Paul Smith's VIC for members of the professional care giving community. The event is $65 per person and includes the workshop, lunch and certified education units. Preregistration for the workshop is required by August 20th.
To register for either workshop, or for more information, call 891-9631.
For more information on High Peaks Hospice, visit highpeakshospice.com.
Vote on this Story by clicking on the Icon