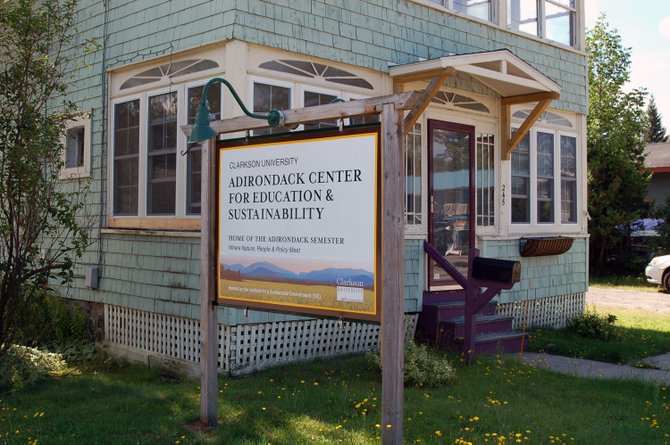 continued — Clarkson University is looking to serve about 12 students in this program, and the first students move into their Saranac Lake rooms on Aug. 24, according to Dinan. They'll live with a teacher's assistant to supervise and help direct studies, and Clarkson faculty will teach the courses.
The itinerary for their first few days includes a rafting trip on the Hudson River, a canoe trip from Rollins Pond to their mini-campus on Lake Flower, a hiking trip in the High Peaks, and a two-day car tour to visit as many towns, villages and hamlets as they can.
For more information, visit www.clarkson.edu/adksemester.
Vote on this Story by clicking on the Icon