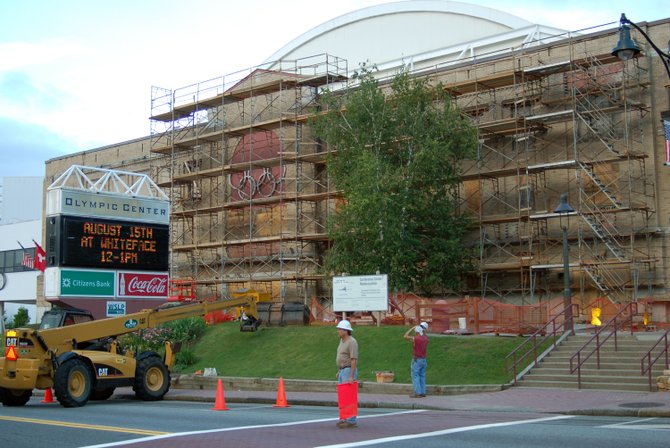 continued — Construction of the arena's first addition — the original conference center — began in 1967, and the new building was dedicated on June 1, 1968. It included conference rooms and an ice rink that was dedicated to legendary figure skating instructor Gustave Lussi. The conference center was located on the north side of the arena, which originally featured windows on the north side similar to those on the front of the building. Demolition of the 1968 addition began in August 2009 to make way for a new conference center, which opened in May 2011.
On the south side of the 1932 Arena is the fieldhouse for the 1980 Olympic Winter Games and is the home of the 1980 Herb Brooks Rink, where the U.S. hockey team beat the Soviet Union in the famous game dubbed the "Miracle on Ice."
Prior to the 1980 Games, renovations were made to the 1932 Arena, including additional seating, more locker rooms and a new roof. Lundin said the bricks were laid in the arena's windows prior to the 1980 Games.
Vote on this Story by clicking on the Icon