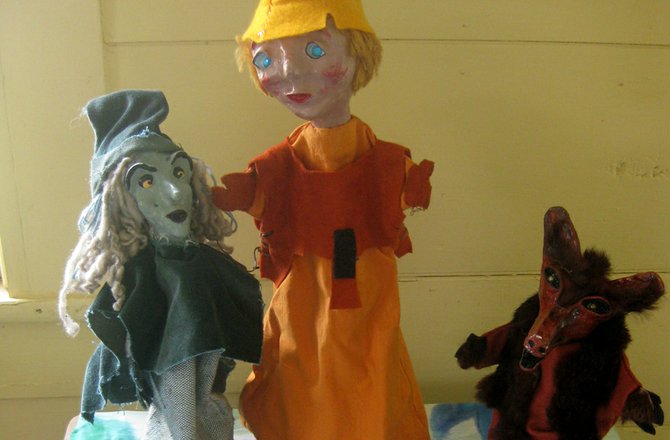 continued — "They're wonderful stories, but not Grimm," she explained. "And Disney hasn't done them yet. A lot of these stories have a child hero. There's a task and a heroic ending. They're magical as well as redeeming."
She later joined the Puppetry Guild of Greater New York. The group, which was established in 1962, is dedicated to sharing information, critiques, and organizing festivals among professional and amateur puppeteers. It was a learning experience for McCormick. Many of the people she met made a living off their art, hauling stages, props, and puppets from one location to the next. McCormick was often thankful she always had a place of her own to set up, whether that was a classroom or her own office.
The Puppetry Guild gave McCormick a chance to meet some of puppetry's biggest names: Bil Baird, who provided puppets for the gothic soap opera "Dark Shadows" and performed "The Lonely Goatherd" the film version of "The Sound of Music;" Lou Bunin, who produced a live-action version of "Alice in Wonderland" in 1949 (never shown in theaters due to a lawsuit from Disney) and worked primarily in stop-motion animation; and finally, Jim Henson. McCormick actually attended workshops with Henson and his associates.
"They had an enthusiasm that was just fun," she said. Henson fondly remembers being able to share information with Henson's group; he was one of her biggest inspirations.
Now that McCormick is retired, she participates in workshops and festivals with other puppeteers, teachers and social workers. Her next venue is the Puppet Homecoming Festival in Rhinebeck. She does not get the chance to work with children as often now, though she's spoken with the Minerva Youth Program about putting together an activity for local kids in the future.
Vote on this Story by clicking on the Icon