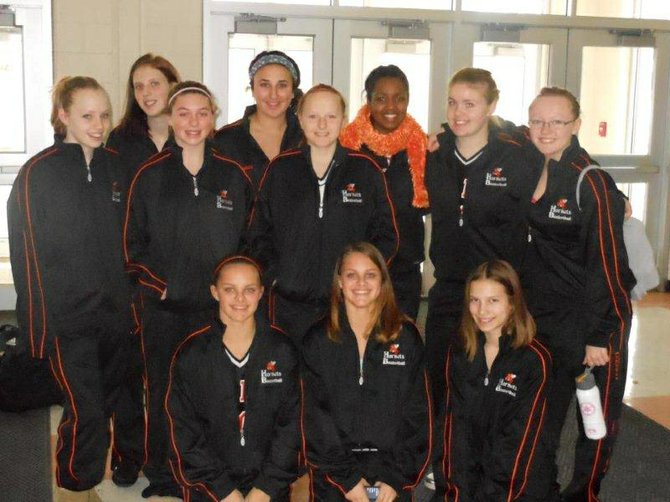 continued — But he isn't the only person in Plattsburgh who's worried about the consequences of the budget cuts.
Denise Durkin said her twin daughters will be juniors in Plattsburgh High School this year and that soccer, basketball, and track and field have been an important part of their lives.
"People voted for this, and I have to wonder why they wouldn't want children to benefit from programs like this," Durkin said. "I have to wonder what kind of citizens we're creating."
As someone who has attended monthly booster club meetings and helped out with track and field, special projects, fundraising and handling the concession stand at sporting events, Durkin said she can attest to the positive effects of athletics on kids.
She also said the coaching staff at PHS truely cares for its athletes, and that cutting assistant coaching positions is not only unfair to students, it's also unsafe.
"Kids have enough pressure with school, grades and social interaction," Durkin said. "Now there's more pressure on these kids to perform with less. Sports should be fun, without that pressure to push beyond their abilities."
With fewer coaches available, team sizes will have to be reduced to compensate, resulting in some kids being turned away, which will inevitably lead to less substitutes for those who make the teams.
"As it gets more competitive, we'll start to see more injuries," Durkin said. "I pay taxes too, and I'm willing to pay a little more to have more athletes."
Much like the budget cuts, competition always has winners and losers. But sometimes, victories can occur in the unlikeliest of places.
When gymnastics was cut in the latest budget upheaval, Bob Bunnell became part of a fight to raise $8,000 to save the program.
He and others attended a school board meeting, and asked for permission to keep gymnastics alive if the money could be raised.
Vote on this Story by clicking on the Icon