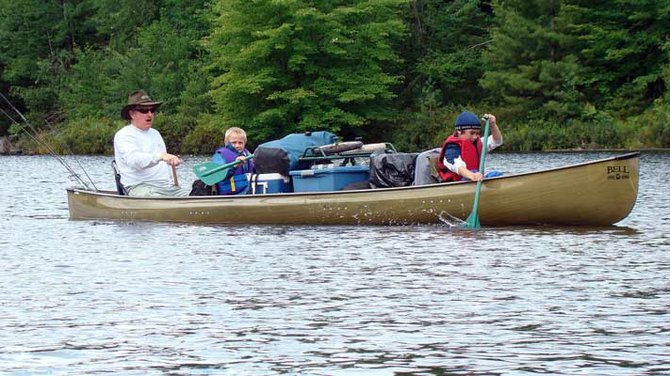 Extraction industries last only as long as the resource is available. When all of the materials are gone, so are the jobs. However, wild lands not only retain their original value, their value will continue to increase in value as time goes on. Rivers and streams, lakes and ponds, mountains and valleys are a renewable resource, and the protection of wild lands is an investment in our future.

I recognize that such a statement is considered blasphemy to many proponents of property rights, yet I have come to understand the reality of our legacy. If we don't take care of our wild lands and promote efforts to secure more, who will. For more than two centuries, Americans have consumed and tamed the land at an alarming pace.
It has been estimated that every day, nearly nine square miles of rural land are lost to development. In the United States, we gobble up land at an alarming rate, and we often neglect the little bits of land that we do manage to protect.
If you don't believe it, please experience if you will, the raging traffic pouring into and out of the Boston area, New York City or Washington DC on any given day. Or spend a few hours experiencing what it is like to be stuck in traffic on the Beltway on a hot Sunday afternoon.
In the Adirondacks, many residents are blind to such realities. We complain when we are stuck in a slow moving line of cars, or behind a snowplow that is moving at a snail's speed.
But all that is required to grasp the reality of the situation is to take a drive beyond the borders of this wild bubble of parkland we call home. We are spoiled, and myopic to believe that protected lands are of less value than developed lands. These same lands are often at our very doorstep. The vast majority of these lands are utilized very lightly, and primarily just during the summer months.
Joe Hackett is a guide and sportsman residing in Ray Brook. Contact him at brookside18@adelphia.net.
Vote on this Story by clicking on the Icon