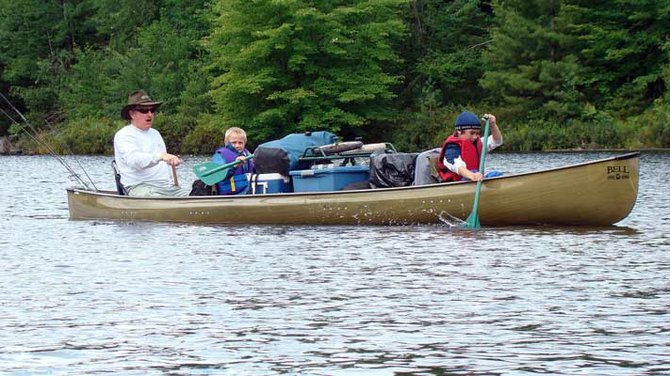 Developed lands are quite easy to find throughout the Northeast, however truly wild lands are almost impossible to find. Although the term 'wilderness' is often tossed around, there are many who would argue that there is no true wilderness left in the East. It is an argument that has some teeth, despite a few vast parcels.
When wild lands are taken out of production, there will almost always be a loss of industry, raw materials and a variety of jobs associated with woodlands and extractive industries. Many of these positions have become family heirlooms that were handed down from father to son and beyond.

There is an ongoing debate over the use of wild lands, and the best, and most productive economic benefit. Wilderness designation ensures the availability of other resources and values, such as scenic beauty, peace and quiet, and opportunities for solitude into the indefinite future.
Those values, and their long-term protection, may attract or retain residents, vacationers and the businesses that serve them. Homes in close proximity to public recreational trails have a resale value that average about 20-25 percent higher than comparable properties that are not located close to a trail.
Protected lands that provide public recreational opportunities increase the quality of life for local residents, as well as visitors. These lands increasingly provide opportunities for a sustainable future, and healthy lifestyles.
Gold and silver are considered valuable because they are rare minerals. If the same vein of thought, it is obvious that wild lands are a similarly, rare commodity. Similar to veins of gold or silver, the likelihood of discovering a new vein of totally wild lands is pretty slim, so it is wise to bank and protect what we currently have.
Undeveloped land is a finite property, which continues to become increasingly rare especially in modern times. As a result, it becomes obvious that we must protect the limited supplies we already have, and continue our efforts to uncover more.
Joe Hackett is a guide and sportsman residing in Ray Brook. Contact him at brookside18@adelphia.net.
Vote on this Story by clicking on the Icon