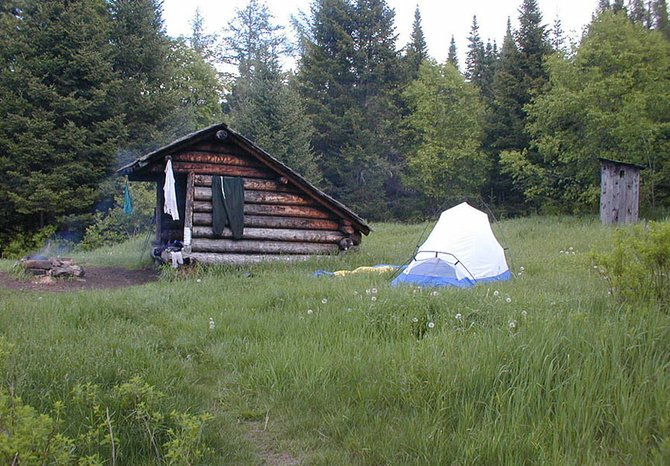 continued — Accidents can happen. Always carry a first aid kit and contact the DEC Forest Rangers at 518-891-0235 in backcountry emergencies.
Town of North Elba, High Peaks Wilderness Area
On Saturday, June 16, 2012, at about 9:55 pm, a DEC Forest Ranger on routine patrol near Marcy Dam encountered a distressed hiker. Jacob Kwiatkoski, 20, of Fort Plains, NY, appeared to be severely dehydrated.
Two more DEC Forest Forests and an Assistant Forest Ranger responded. Mr. Kwiatkowski was evacuated to South Meadows Road on UTV via the Marcy Truck Trail. They were met by Lake Placid Ambulance who transported the young man to the Adirondack Medical Center for medical evaluation and treatment.
Drink plenty of water and rest often when hiking, particular during hot weather.
Town of North Elba, McKenzie Mountain Wilderness
On Monday, June 18, 2012, at about 5:13 pm, DEC Dispatch in Ray Brook received a call from Ashley Jones, 53, of Willow Peak, PA, stating that she was lost near the base of Baker Mountain. Ms. Jones and her two children, a 12 year old boy and 14 year old girl, had hiked over the east side of the mountain to the shores of North Bay ob McKenzie Pond.
Two DEC Forest Rangers responded and boated across the pond to North Bay. The family was located and transported back to shore. They were provided a courtesy ride back to their vehicle at the Baker Mountain Trailhead.
Know the area you plan to hike. Always carry a map and compass, and know how to use them.
Town of North Elba, Eastern High Peaks Wilderness Area
On Sunday, June 24, 2012, at about 2:04 pm, a DEC Assistant Forest Ranger (AFR) was notified by a passing hiker of an injured hiker near the Uphill Brook lean-to. At about 2:20 pm the AFR located Margaret McGrath, 57, of Kingston, NY. Ms. McGrath had hiked Marcy, Grey and Skylight Mountains with her hiking party when she rolled her ankle at 12:30pm near the Uphill Brook lean-to. The AFR splinted Ms. McGrath's ankle and assisted her to the Lake Colden Outpost. They then rowed across Avalanche Lake where they were met by another DEC Forest Ranger on a UTV. Ms. McGrath was taken to the Adirondack Loj Trailhead at 7:25pm. She was released to seek further medical assistance on her own.
Vote on this Story by clicking on the Icon