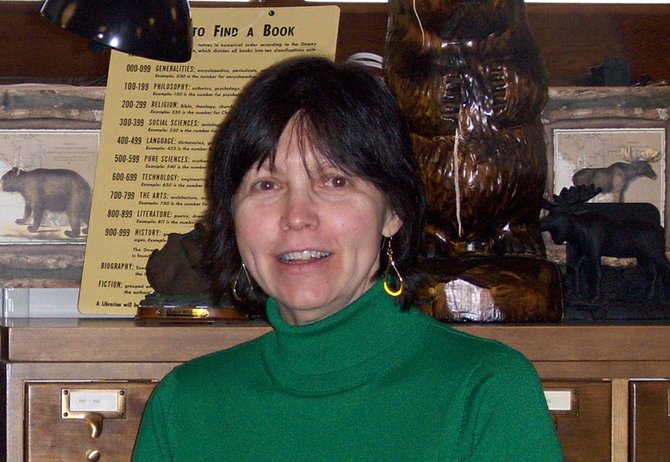 continued — When looking back at her time at the library, Auclair takes pride at being an accessible manager who was open to ideas.
"You know what I did? I said 'yes' to everything that came through the door," Auclair said. "If people had good ideas, I said, 'Yeh, let's do that.'"
Coming into the Goff-Nelson Memorial Library in 2003 on the heels of the retirement of library manager Chalice Dechene could have been daunting for any replacement. Dechene was well respected and had been a fixture at the library for more than 40 years. And working at a community library was new to Auclair; she had worked in the library at the Trudeau Institute in Saranac Lake prior to her appointment in Tupper Lake. And she took the transition in stride.
"I relied heavily on the staff," Auclair said. "They answered a lot of my questions. I asked a lot of questions of Chalice and anybody who would give me an answer."
Even though the library relies heavily on computer system for managing its books, Auclair sees where technology could help the library even more.
"I think the biggest hurdle we have is to become more technologically adept," Auclair said. "We should have an interactive webpage. We should have a blog or two going. We should have an in-house network of communication among the employees."
Right now, patrons can log onto a computer and search for books, not just at the Goff-Nelson Memorial Library but throughout the entire Clinton-Essex-Franklin Library System using the interlibrary loan program. They can even take out and renew books from home, logging on to the CEF Library System website.
"They can do a search for a book, and if we don't have it, we can get it for them in four days from another library," Auclair said. "That's how technology is helping us now, and it's only going to get more and more important."
Vote on this Story by clicking on the Icon