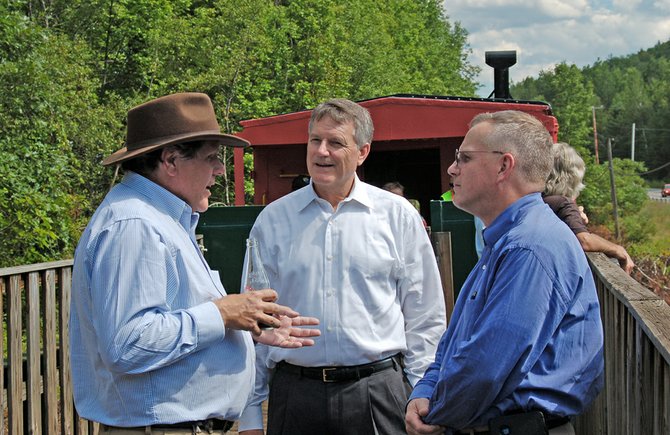 continued — In addition to garnet, the Barton Group is looking to sell some of its tailings, rock leftover from the garnet-extraction process. Tailings can be used in construction projects.
The North River trip was designed to show Barton officials that the railway is serious about freight service and ready to do business.
The freight cars will be available to carry lumber, minerals, and other materials, and this expansion is expected to create up to new 20 jobs.
Other dignitaries on the trip included David Simpson, Principal, David P. Simpson Consultants, LLC; Steve Gregory, Executive Vice President of Marketing and Sales, Permian Basin Railways; Brian Barnoski, operations manager at the Barton mine; and Mike Bowers and Joel Beaudin, co-chairs of the North Creek Business Alliance.
Vote on this Story by clicking on the Icon