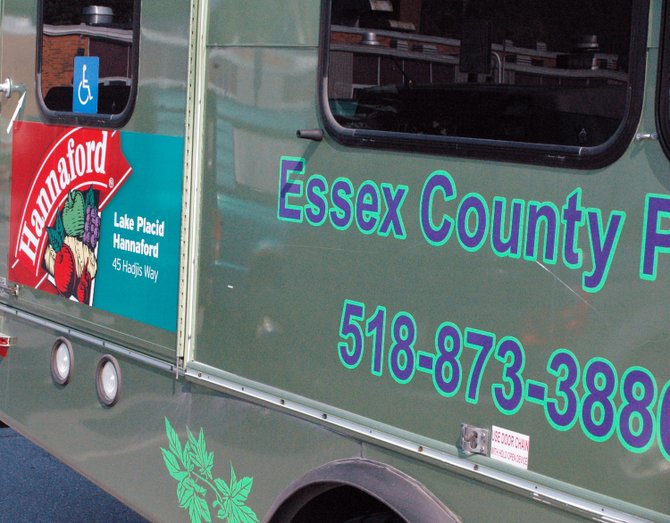 Elizabethtown — A resolution to purchase new buses and equipment as part of the Essex County Public transportation Department did not make it to the floor.
Instead, Board of Supervisors Chairman Randy Douglas requested and received a motion to withdraw the resolution during the Aug. 6 meeting of the body.
"It does not seem like we are under any time constraints with the New York State DOT so I would like to have the transportation committee look at this and then bring it back to us at budget time where we can make a decision," Douglas said. "I do not want to get into a situation where we obligate ourselves to do it and then find out that we do not have the money come budget time."
The resolution calls for the purchase of two buses, along with other equipment and materials, including a lift for working on the vehicles and bus stop shelters. The county would act as the lead agency and be joined by the village of Lake Placid and the Olympic Regional Development Authority, who have previously purchased buses through the county.
The bulk of the funding for the purchases would come from state and federal 5311 funding totalling $1,537,856. Lake Placid and ORDA would pay a little more than $61,000 of an estimated $170,000 local share, while the county would pay $60,418.
"I think that this is a wise move," Moriah Supervisor Tom Scozzafava said.
"We need to make this decision in conjunction with our total budget," Westport Supervisor Daniel Connell said. "We have a lot of issues and we need to look at where we are going for money. There is a lot that we want to fund but we do not have the money to fund everything."
"The idea was, let's restart on this and look at what we need to get and where we can get funding for these," County Manager Daniel Palmer said.
(Continued on Next Page)
Prev Next
Vote on this Story by clicking on the Icon