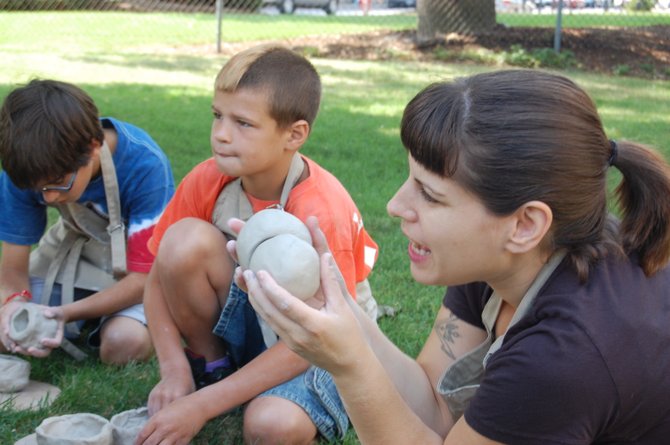 Pinching pots is a hand building technique. Students turn the ball of clay, pinching and smoothing it as they go.
They made locking animal lid pots by attaching two pots to create an animal.
"This gives them an opportunity to experiment with clay," Shutts said.
The class is also about problem solving, expression and critical thinking, she said.
"It's important to support community art," Shutts said. "It's important to give kids the opportunity to be exposed to other things."
Lacey finds it fun.
"It's neat to touch the clay."
Yang, 13, has never made pottery with clay before. He has enjoyed shaping it with his hands.
"You make something original and then you actually get to use it
Vote on this Story by clicking on the Icon