Ticonderoga — Ticonderoga has been a whirlwind of activity this summer.
Parades, concerts, plays, art exhibits, festivals, historical reenactments, fishing tournaments — you name it — it's all happened in Ticonderoga.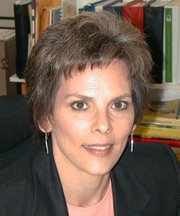 "It's been an amazing summer," Ticonderoga Supervisor Deb Malaney said. "Between the local organizations, the fort, the chamber of commerce, the festival guild, the alliance and others I've never seen so much activity in the community. It's been wonderful."
Kicking off the summer was the annual "Best Fourth in the North" July 4th celebration. This year the four-day event was put on by a committee of volunteers in conjunction with the Ticonderoga Montcalm Street Partnership.
"The Fourth of July was an absolutely wonderful event," Malaney said. "It took an entire year of timeless preparation by an all-volunteer force, but it was fabulous."
The "Best Fourth in the North" included a carnival in Bicentennial Park, concerts, the Montcalm Mile foot race, a bed race and the traditional July4th parade. The activities drew hundreds of people to the community.
Also held were the fourth annual Streetfest July 28 and the 20th annual Ticonderoga Area Car Show Aug. 5. Both events were bigger than ever before.
Streetfest, sponsored by the the Ticonderoga Montcalm Street Partnership, was a community celebration of arts and crafts, shopping, food, fun, entertainment and family activities designed to bring people to Ticonderoga's Montcalm Street business district. It had nearly 60 participants and attracted hundreds of people.
Sponsored by the Ticonderoga Area Chamber of Commerce, the annual car show was a "SuperWheels Showdown" qualifier with 27 classes.
During the car show there was food, vendors, a 50/50 raffle, a car show raffle, music by Jerry's Juke Box, the Kiwanis duck race, a piston toss, a muffler wrap and a hoola hop contest.
The day before the car show there was a Community Cruise and a Downtown Cruise In with music by Jerry's Juke Box in front of the chamber office. Area businesses participated by offering discounts.
(Continued on Next Page)
Prev Next
Vote on this Story by clicking on the Icon