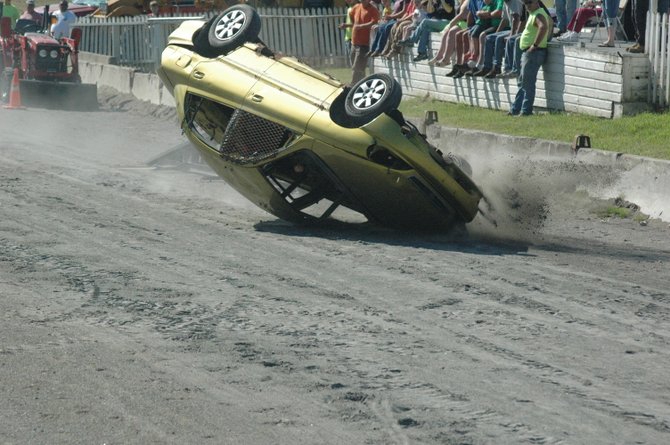 Westport — Five days of rides, entertainment, games and displays will take place for the 164th year at the Essex County Fairgrounds in Westport.
The Essex County Fair opens on Wednesday, Aug. 8, and runs through Sunday, Aug. 12.
"We want to remain as the agricultural fair promoting Essex County and promoting the eat local initiative along with providing the entertainment people come to see," Fair secretary Bertha Rand said. "We have more things coming into the conservation area that will promote forestry as well as displays and events."
What's new
The opening ceremonies of the fair will take place at 5:45 p.m. Aug. 8 at the new cattle barn and show ring, located on the site of the former show ring near the Sisco Street entrance.
"The new building will be housing the cattle as well as the show ring for the 4-H cattle shows and other show events," Rand said.
On Friday, Aug. 10, the featured performer at the fair will be Terry Lee Goffee, who is a professional Johnny Cash impersonator.
"There was a lady from Keeseville who was calling about tickets because she had seen the show before," Randy said. "She said that if you close your eyes and sit back, it sounds just like Johnny Cash."
Some new shows will also be part of the fair lineup this year, including the J.D. Winslow Equestrian Show (Aug. 8-10), Merriloons the Clown and Hot Dog Pig Races.
There will be a bicycle rodeo at the fair Aug. 10 along with bike giveaways each day of the fair.
Also, the American Red Cross Disaster Relief Team will be on hand during the fair Aug. 10, demonstrating proper preparedness and offering advice to those who may still be recovery from the flooding of the past year.
Honoring volunteers
On the opening day of the fair, those who serve as a member of a fire department or emergency squad in Essex County will be offered free admission.
(Continued on Next Page)
Prev Next
Vote on this Story by clicking on the Icon