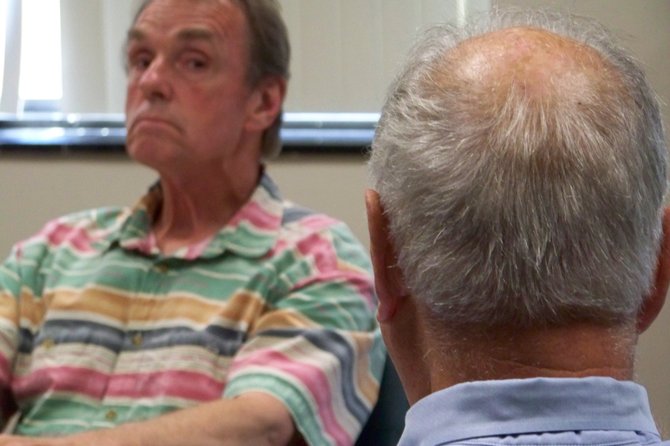 continued — County Board of Supervisors Chairman Dan Stec said that the county would be considering Blais' proposal that the county sell splitting its shares evenly with the town — so they'd each hold 31 shares, while the village retains 38.
"Apparently the town leadership is experiencing 'sticker shock,'" he said, adding that decisions affecting the project require approval of all three parties anyway since the deed for the park lists the three municipalities as "tenants in common."
"The exact amount of shares each party owns doesn't really matter," he said.
The only aspect where ownership portion would matter, is in divvying up profits or debts, and Stec said no net profits are expected from the venture The revenue from renting the festival space and parking revenue is offset by a variety of costs, including maintenance of the entire park, most of which is reserved for wetlands to purify stormwater flowing into the lake.
After the meeting, Dickinson moderated his reactions, saying that he understood why the village would balk at paying $103,184 to give away five shares, and he added that for the town to pay more than $500,000 to regain ownership would be a strain on the town budget. He said he would be meeting this next week with county officials to go over figures and seek a compromise, if possible.
"As a new town supervisor, I want to be cautious with taxpayers' money," he said.
Vote on this Story by clicking on the Icon