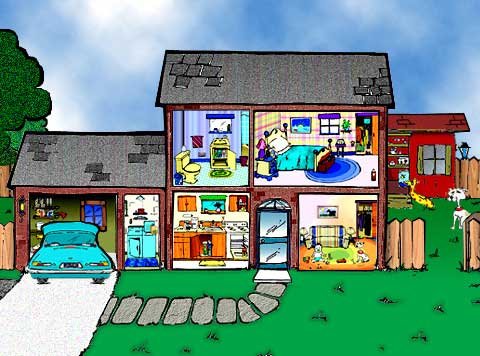 continued — He also noted elected assessors are required to have the same training as appointed assessors.
The long-time assessor also presented figures showing a sole assessor will not save Moriah taxpayers any money. Using county statistics, Mazzotte said Moriah parcels are assessed for a cost of $8.95 each, the lowest cost in Essex County.
Mazzotte compared Moriah to Ticonderoga, which has a sole appointed assessor. Moriah has about 3,100 parcels assessed for $8.95 each. Ticonderoga's 3,500 parcels are assessed at $17.14 each.
"If anything, it'll cost more to go to a sole assessor," Mazzotte said.
Moriah residents are happy with their assessors, Mazzotte believes. He again compared Moriah to Ticonderoga. In 2012 Moriah had 15 grievances filed challenging assessments, he said, while Ticonderoga had 373.
"We must be doing a good job," he reasoned.
Supervisor Tom Scozzafava praised Garrison for bringing up the issue, but said the decision ultimately must be made by voters.
"As a town councilman Tim has a right, a duty, to bring issues to the town board and the public," Scozzafava said. "He wouldn't be doing his job if he didn't.
"That said, there's no way I'll ever vote to eliminate an elected office," he added. "That's a question for the voters."
A town board has the authority to simply vote to replace the board of assessors with a sole assessor, although Garrison and Scozzafava agree that won't happen. If there is a change, it'll be after a public referendum on the question.
This isn't the first time the sole assessor issue has been raised in Moriah. In 2006 a proposition was placed on the ballot to replace the three elected assessors with a sole elected assessor. It was rejected by more than a 2-1 margin.
"This is not a new issue," Scozzafava said. "It's been discussed through the years. The last time (2006) we had a public meeting with well over 100 people and were asked to put it on the ballot. We did. The people spoke at that time."
Scozzafava pointed out the 2006 referendum on a sole assessor followed a town-wide revaluation that generated controversy and anger aimed at assessors.
"If they (voters) didn't vote to do away with assessors then I don't believe they will now," the supervisor said.
Vote on this Story by clicking on the Icon