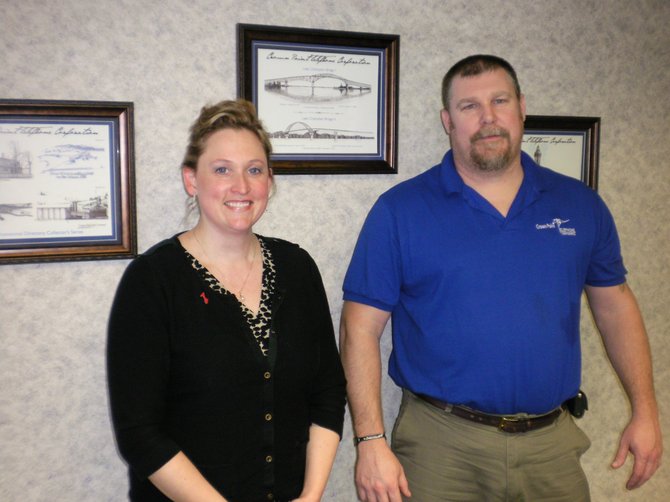 Crown Point — Crown Point Telephone customers are frustrated. So is the company.
Phone patrons are reporting problems receiving long distance calls to the company — but the issue isn't a local one, according to Shana Macey, president of Crown Point Telephone.
"When people can't call into Crown Point via a long distance provider, it's not Crown Point Telephone that's failing to complete the call," Macey said. "That call is being dropped before it ever gets to us."
Rural telephone consumers across the nation are reporting problems receiving long distance or wireless calls on their landline telephones, Macey said. The issue is known as "failure to complete." Problems include incoming long distance calls not connecting or, if they do connect, poor voice quality.
If a person has a working landline phone — they can make calls and receive local calls — but learn that long-distance or wireless callers have been unable to reach them the issue is likely "failure to complete."
Macey said the problem lies with major long distance carriers who are attempting to save money, especially in rural areas where expenses are higher, by sub-contacting services with third-party internet companies. The practice is called "low-cost routing."
"That's the problem we're having," Macey said. "We understand it's becoming increasing frustrating for Crown Point Telephone customers. We're very frustrated ourselves, but we're not the carrier with the problem."
"Failure to complete" symptoms include:
— long distance or wireless callers repeatedly hear nothing for 10 seconds or more after they dial a number. If they stay on the line, the call may seem to be dropped or they may eventually hear a busy signal;
— long distance or wireless callers repeatedly hear prolonged ringing on their end after they dial a number;
— long distance or wireless callers repeatedly hear prolonged ringing, but the phone actually rings only a couple of times before being answered;
(Continued on Next Page)
Prev Next
Vote on this Story by clicking on the Icon