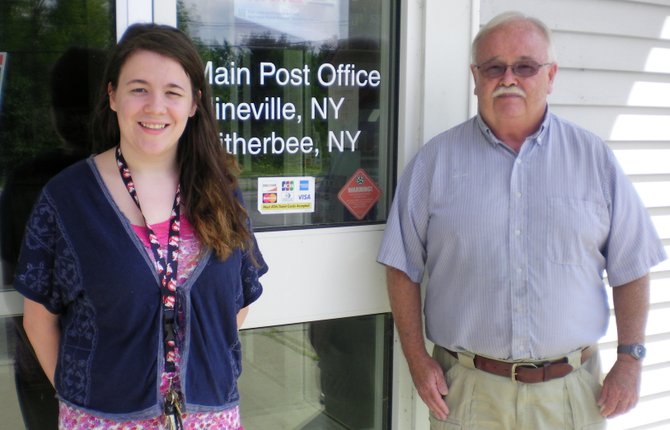 continued — The consolidation of post offices was controversial at the time. Both communities feared they would lose their identity without a post office. In a compromise move, the postal service built the new facility between the two communities and allowed each to keep their zip code.
"A lot of people were upset that there wasn't going to be a post office in Mineville and one in Witherbee," Armstrong recalled. "But I remember that first day we opened (the new facility). There were some older men who had worked together in the mines, but hadn't seen each other in years. They met at the post office and stood outside talking for a long time. I remember thinking, 'This is going to work out just fine.'"
Armstrong's retirement is part of a retirement-incentive program offered by the postal service. The Albany postal district had 92 postmasters retired July 31. Combined they had 2,700 years of experience.
"That's a lot of knowledge walking out the door in our district," Armstrong said. "But it was the right time for me. I hit 60 years old last month (June). It's time to do something else."
Replacing Armstrong is Leah King of Willsboro as officer-in-charge. She's been working with Armstrong the past two months to learn the ropes at the Mineville-Witherbee Post Office.
"I'm a little nervous," she admitted. "Jack's been great and everyone is really nice."
To mark his final day of work July 31, Armstrong bought lunch for his present and former co-workers.
"I decided to splurge a little bit to say thank you," Armstrong said. "It's been a great team. All the offices work together and help out. I've always prided myself on office team work. I've never asked anyone to so something I won't do myself. It's time to say thank you."
Vote on this Story by clicking on the Icon