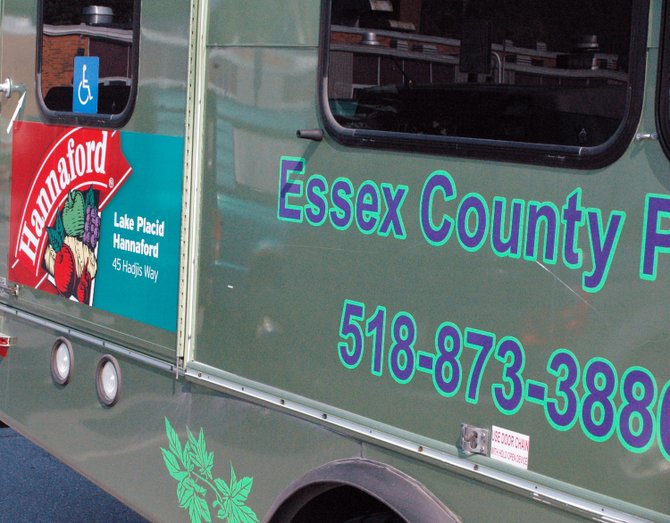 Elizabethtown — Members of the Essex County Ways and Means committee gave Transportation head Nancy Dougal one more week before potentially deciding on the future of the busing program.
The supervisors voted 13-4 (Lewis Supervisor David Blades was absent) to pass a resolution on to the full board for the county to pay $60,418 toward a grant that would help purchase busses and equipment for Essex County as well as for the village of Lake Placid and the Olympic Regional Development Authority.
The bulk of the funding for the purchases would come from state and federal 5311 funding totalling $1,537,856.
Originally, the project would have 90 percent of the costs covered through federal and state grants, with Lake Placid and ORDA paying just over $61,000 of an estimated $170,000 local share.
Under a new proposal submitted by Dougal, the local share would cost $121,870, with the village and ORDA paying that same amount and the county picking up the rest.
Dougal said that she removed the request for a poll barn to house the vehicles, a lift for maintenance work, a service vehicle and GPS tracking systems from the original grant package.
County Manager Daniel Palmer, however, felt that those should stay in and the price should remain where it was originally set.
"If you are asking me, I don't think that we need a building but I agree that if we can get it done for $17,000 we should look into it," Palmer said. "I also believe that if we can get a lift for heavier vehicles for $4,000 we need to take a look at it. You also really need to know where these busses are and how they are running. I think that this is a smart investment. I do think we have enough truck and vehicles that we do not need the service vehicle."
(Continued on Next Page)
Prev Next
Vote on this Story by clicking on the Icon