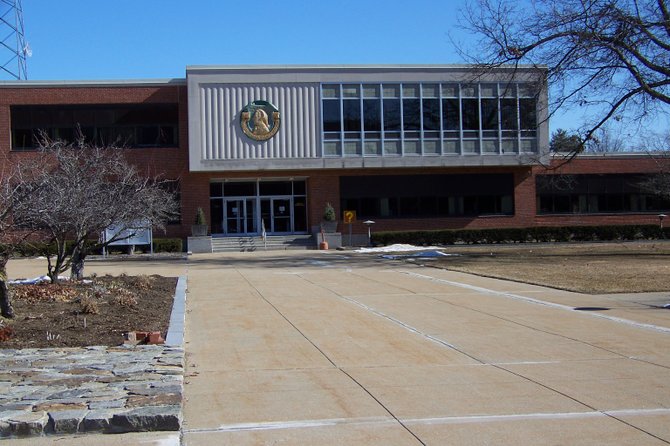 continued — "There is tremendous concern among school officials," she said. "They have no legal recourse to seize the substances."
Lake George citizen Joanne Gavin was also praised for her tireless campaign for a local ban, while awaiting a statewide or national ban, which may take months.
Just five weeks ago, Gavin told the Lake George Town Board of the dangerous consequences of the substances, and she has been lobbying since for local laws to be passed.
When Gavin was publicly thanked at the April 20 meeting for her lobbying effort, she deferred the credit.
"This is a real success story," she said.
In other business conducted at the meeting, the county board:
•heard that the new Warren-Washington Counties Fire Training Center will be open and ready for use by April 27. Thurman Supervisor Evelyn Wood reported that the facility was finished on time, and the $400,000 in grant money — which would have been lost if the construction had been delayed even several weeks — was assured.
"The grant has been saved, and we will soon have a very nice training facility," she said.
• unanimously approved a resolution requesting the state pass legislation that would allow the county to sell its fairgrounds off Schroon River Road in Warrensburg. The state generally requires that if municipalities sell park land, they must acquire a comparable new plot of land as a replacement park. Warren County has proposed to the state that it acquire the former Warrensburg Board & Paper Co. brownfield site on Queen Village Pond and develop it into a park to replace the fairgrounds. Last year, Warrensburg developer Richard Emerson submitted a bid of $61,500 for the fairgrounds, and he has expressed his intent to hold various public events at the site.
Queensbury town board member John Strough and Warrensburg resident Martha Strodel warned the county board that such a sale to a private entity would mean the county's prime site for outdoor events might not be available for such a use, particularly if it were subdivided for residences.
Vote on this Story by clicking on the Icon