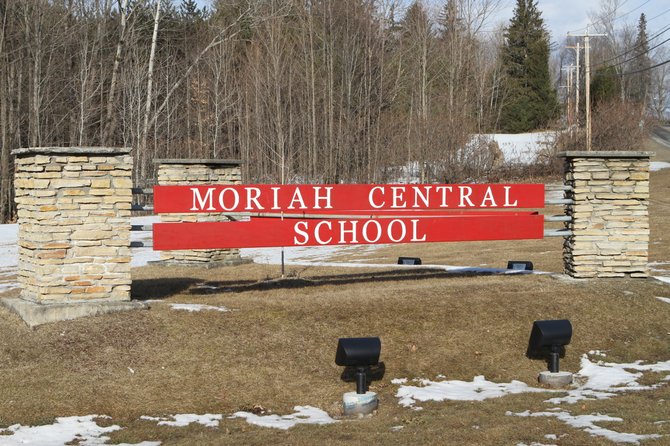 continued — "We're just trying to maintain what we have in this tough economic time," he said. "We feel very fortunate we've been able to do that."
State aid to the Moriah district is up 2.3 percent and accounts for 68 percent of the entire spending proposal. Offsetting that state aid increase, though, is the loss of $200,000 in federal assistance.
Larrow pointed out that there has been no significant state mandate relief, although it was promised when the tax cap was adopted.
"It's getting really difficult to meet those (state) mandates and stay under the (tax) cap," Larrow said. "We need to be very creative while at the same time be very mindful of the needs of taxpayers. It gets tougher every year. I'm very concerned about the future."
Moriah Central School has 802 students. It also has 140 full-time and 21 part-time employees.
Larrow pointed out the school serves as a community center for the town and utilized by many civic groups year-round.
"We do a lot of really good things here," the superintendent said. "A lot of good things in our community revolve around us. Moriah Central School is a community asset on many levels."
Voters will also elect three school board members May 15. Jim Stahl, Stacie Jaquish and Erica Kazlo, all incumbents, are running unopposed.
The night of the budget and school board vote will also feature a dinner and art show.
The Moriah Teachers Association will hold its annual spaghetti dinner 4 to 7 p.m. that day. Proceeds from the dinner will go the association's annual scholarship program.
During that same time students will exhibit their artwork.
Vote on this Story by clicking on the Icon