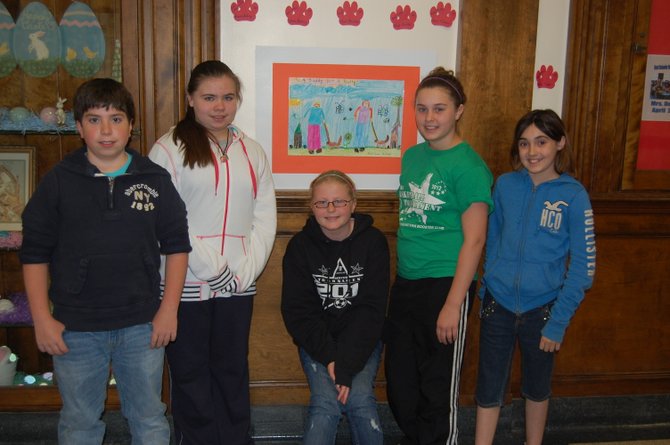 "A parent has the right to expect that when they send their child to school that child will be safe," Rasco said.
He pointed out paper hands, taped to the wall with names on them that represent a child being recognized for doing something good, another way to create a positive climate at school.
That is vital, given the figures when it comes to bullying.
Approximately 60 percent of middle school students say they have been bullied, while only 16 percent of staff believe students are bullied, according to the National Center for Education Statistics.
Roughly 160,000 students stay home from school daily due to bullying.
"I think it makes kids feel bad," said Mooers fifth grader Olivia Gonyo. "It makes them feel worried about coming to school."
She acts as a big buddy and mentor to second graders at lunch.
Raising awareness reveals the ugly face of bullying and shows students how to help others, said fifth grader Faith Guerin.
Bystanders stand by and watch bullies, said Steinfeld, but students need to stand up and say it is wrong.
For example, said Guerin, it is wrong to make fun of someone because their skin color is different or they have a disability.
Gabby Dumas, also a fifth grader at Mooers Elementary School, agreed. She notices that bullies seem to go after the "weakest link."
"It is important to get rid of bullying because we want to have a safe school for other kids," Dumas said.
Vote on this Story by clicking on the Icon