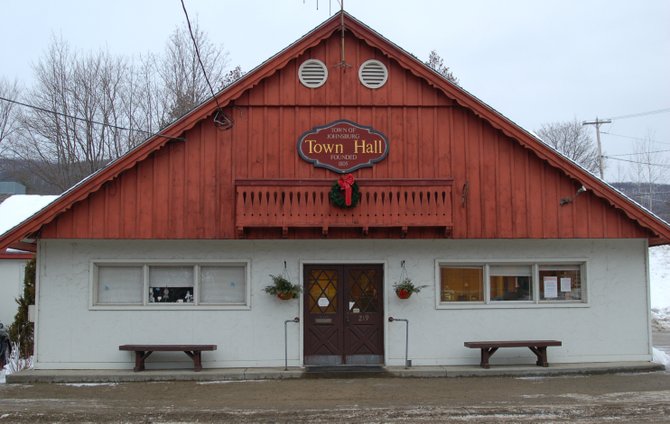 continued — Monday, the list was down to six issues and none seemed insurmountable, save it be the question of fire protection for the subdivision. Easton told the board that he still had three permits to obtain, one each from New York State Department of Health, New York State Department of Environmental Conservation and the Army Corps of Engineers. The latter one will take between five and seven months to obtain, Easton said, so there's time for the fire protection issue to "resolve itself."
Easton will next appear at the June meeting of the Planning Board in hopes of getting closer to preliminary approval for the Ward Hill Subdivision project.
In other business, the Planning Board approved a site plan and special use permit for Camp Orenda, a primitive camping venture and outdoor educational facility limited to four (4) sites with a dining area and gazebo on a parcel located at 90 Armstrong Road. The parcel has been in Webb's family since his youth, he said, and was a place where he learned to appreciate the Adirondacks and all the natural splendor of the region.
The board approved a site plan for North River Hobby Farm. Thirteenth Lake Road resident Leslie Clement described the business as a place where people could come and enjoy scenic gardens, where there'll be chickens for kids to feed and where you could take tomatoes and herbs from the farm's vegetable garden and turn them into something delicious to eat, all in the same visit. The business will incorporate a roadside farm stand as well. The property has been in Clement's family for multiple generations.
The board approved a site plan amendment for the White Water Challengers outdoor adventure park project that will feature a ropes course, a zip line and hiking trails on a hillside behind the North River rafting business. Marco Schmale asked for an amendment to the plan that was approved a month ago to allow him to build a lean-to and storage shed in the park. Both will be used for storage. Schmale said the new venture will host its grand opening on May 5.
Vote on this Story by clicking on the Icon