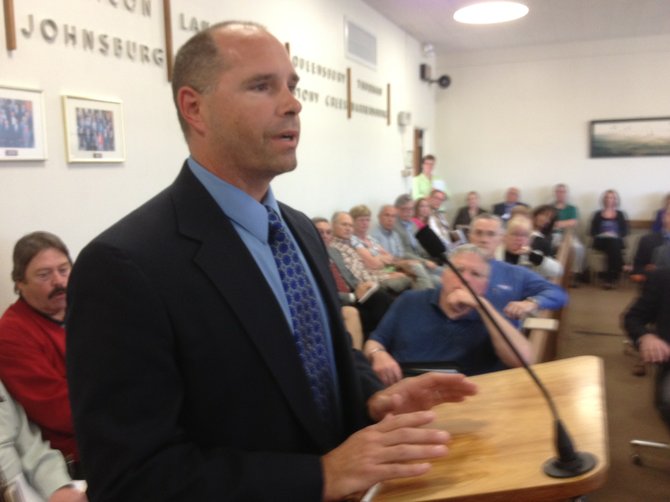 continued — But in computing income for the exemption, state law mandates that all Social Security payments, investment income and dividends, earnings from rentals or businesses, income from trusts, estates, annuities, and pension plans be counted. The law also dictates that income from Workers' Compensation, disability income is counted, as are IRA earnings and contributions, and a spouse's earnings. Assets that produce no current income, however, are not factored in.
Queensbury resident Sean Garvey suggested that instead of liberalizing exemptions for a few, county supervisors ought to concentrate on curbing tax increases.
"It's time to stop increasing taxes, stop all new capital spending, and reduce the size of government," he said.
Stec observed, however, that the estimated $40,000 tax shift at the $24,000 threshold would likely mean the average homeowner would have to pay merely $2 or so more annually to help out those with meager income.
Stec also said that if the increased exemption kept just a few people in their homes rather than moving into Countryside Adult Home — or keep them from enrolling in a welfare program, the change would far more than pay for itself.
"We'll be able to find $40,000 in the budget to help low-income seniors," he said. "This is not only the right thing to do, but it has relatively small impact, and it may pay for itself in other avoided costs."
All county supervisors except three — Matt Sokol and David Strainer of Queensbury and Evelyn Wood of Thurman — voted for the amended exemption change.
Vote on this Story by clicking on the Icon