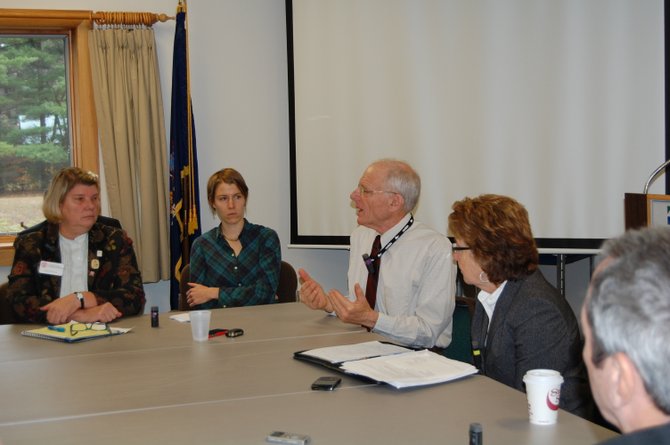 continued — McNamara said that the town would be filing their appraisals and discovery to the courts within the next couple of months.
"It is within our best interest to get this done as quickly as possible, as it is in the best interest of the petitioner, Mr. Lewis," McNamara said.
Lewis said that a settlement conference has been scheduled on the matter, but he wants to make sure it happens in Essex.
"I am delighted that the town has asked for a settlement conference," Lewis said. "I just don't want it in Albany. I want it where the two clients are located and not at the convenience of lawyers."
Lewis said that his main concern with a settlement, however, is that the town could raise the assessment within a year.
"If we settle, the Town can screw us again next year," Lewis said. "If we go to court, the judge will decide and that ruling would stand for three years."
McNamara said that the town could continue to seek a settlement on the matter.
"In civil cases like this, the parties are always trying to work out a compromise which would satisfy both parties," he said. "Discussion will continue as we seek a resolution on the matter."
Vote on this Story by clicking on the Icon