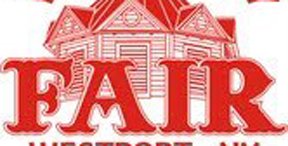 Elizabethtown — The return of a "beer tent" to the Essex County Fair is one step closer.
Members of the Department of Public Works Committee voted 5-2 to move a resolution to the Ways and Means Committee meeting April 16 that would allow a beer area during the annual event for a one-year trial run.
"The fair would like to go back to selling beer - just beer," Westport Supervisor Daniel Connell said. "Most fairs have gone back to it. It would be in a confined space and controlled. They are only allowed to buy a certain number of beers."
Connell said that one of the main reasons behind the return of the beer area would be to curtail the amount of alcohol that was entering the grounds.
"This dramatically cuts back on the number of beers that are brought onto the grounds," Connell said. "There is some money in it, but most fairs are doing it because it controls the amount that is brought into the grounds from outside."
Some supervisors questioned if county backing to approve the facility was a wise move.
"I have been in the beer tent before, but today is a different era," Moriah Supervisor Thomas Scozzafava said. "We support substance abuse and all of these different programs, and you have to wonder what kind of message we are sending if we do something that goes in the other direction."
"I really need to consider the long-term implications," Lewis Supervisor David Blades said. "I know there were a number of evenings when it got pretty ticklish over there. To me, its more of an image problem then it is anything else. The county may not be the one that is running the fair, but it is county-owned property."
"I do not think that it will improve the attendance," Schroon Supervisor Michael Marnell said. "I would rather not see the beer. I buy beer, I drink beer and I used to sell beer, but I would prefer not to see the beer there."
(Continued on Next Page)
Prev Next
Vote on this Story by clicking on the Icon