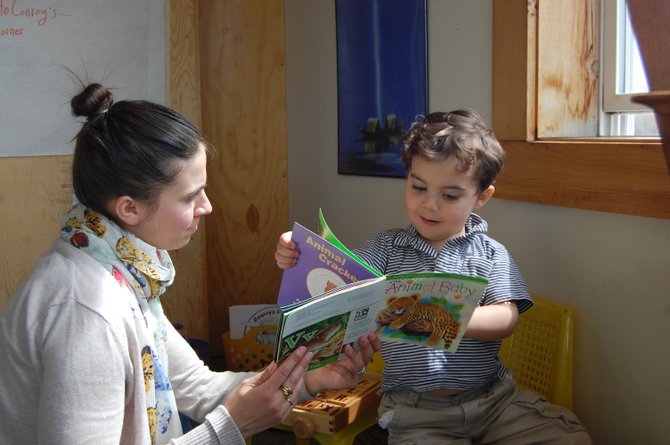 CHAZY — Kristin McAuliffe, a school psychologist and parent, doesn't have all the answers when it comes to child rearing.
"I am searching for answers and strategies on a daily basis."
It was during one such search this past winter, as she felt the need to connect, that an idea popped into her head.
"It is such a huge job to parent today."
The school psychologist, who provides services to preschool-age children at North Country Kids, is starting the Parent Enrichment Book Series at the Chazy Public Library this month.
It will run on the last Thursday of the month, for six months, starting April 26, though McAuliffe hopes the group continues beyond that.
It is free and open to the public, and anyone can attend.
"You don't have to be a resident of Chazy or have a library card," said McAuliffe, who has a six-year-old daughter, Ava, and Jack, who is three.
The series will help those who attend discover new literature and foster dialogue among those in attendance. Each session highlights a certain area of child development, with the first three targeting early and middle childhood and the last three, adolescence.
April's topic is "Literature in the Early Years," focusing on the importance of spoken and written works in the early life of a child and how it can inspire a lifetime of reading.
Those in attendance will discuss "The Reading Solution: Make Your Child a Reader for Life," by Paul Kropp.
Ever since McAuliffe first became a mom, she started searching online for parenting books that went beyond basics, such as feeding.
"This is about how to make the home environment more positive and lower stress, and it is a way for people to connect," she said. "This is how to be an active participant, and there will be topics that pinpoint specific challenges."
(Continued on Next Page)
Prev Next
Vote on this Story by clicking on the Icon