continued — "We should definitely reach out to the department where they will be able to collect information and work with us," Blades said, adding that they could be used more as a resource instead of a member of the sub-committee.
Newcomb Supervisor George Canon said that the committee was a needed step in the process.
"Listening to the discussion that took place here, you are going to have to make that step to make everyone's mind feel better about the process," Canon said.
Discussion also turned to what the sub-committee should do.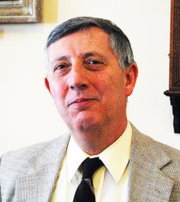 "I would prefer to see a group of the board fan out an do their own analysis in the field," Blades said. "Talk to the administration and the union involved — even do a community survey because I think that you can find out a lot looking into how the communities view the homes."
"I think visiting is absolutely critical, but I think we should reach out to the state to get a feeling how the facilities currently owned are perceived by the state," Corey said. "I think that it is important that we get all of the facts together so we can look at this apples to apples."
"I can talk to the Office of the Aging directors in the counties where these other homes are operated to get a feel of how these homes are viewed in the community," Bashaw said.
"You can't just go at one and know what you are looking at. You need to go to two or three," Bartley added.
"You will also have access to the community, the unions and people who work at these places," Politi said. "The people who will represent this board will be our structural inspectors in a way."
Scozzafava said that he wanted to make sure several areas were addressed in the process.
Vote on this Story by clicking on the Icon