Elizabethtown — A sub-committee of five will start to take a deeper look at three potential buyers of the Horace Nye Nursing Home.
The Nursing Home Committee recommended that a sub-committee consisting of Lewis Supervisor David Blades, Elizabethtown Supervisor Margaret Bartley, Minerva Supervisor Sue Montgomery-Corey, Office For the Aging Director Patty Bashaw and Horace Nye Director Deborah Gifford to research and visit each of the three organizations that have bid to purchase the home.
Upon appointing the board, there was discussion over the addition of Gifford to the five.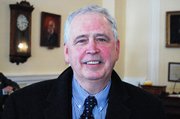 "I think it does make sense to have Deborah or someone from Horace Nye be a part of this," North Elba Supervisor and Horace Nye Committee Chair Roby Politi said. "Deborah works for this board and for Essex County and my personal opinion is that she would give us an unbiased view of what she sees. There is nothing that says she would be out of a job because of this."
While Politi endorsed the appointment, which County Manager Daniel Palmer said was made in part because she had requested to be on the sub-committee, others were skeptical.
"Just because she asked to be on this committee, does that mean that she is the best choice for the committee or if there is another, better choice," St. Armand Supervisor Joyce Morency said.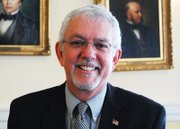 "I have a problem with this committee, at least one of them, but I won't say names since we are in open session," Moriah Supervisor Tom Scozzafava said. "Don't you think that we should have someone on this board that is familiar with nursing homes."
"Deborah Gifford is not familiar with nursing homes," Politi responded, to which Scozzafava countered, "You want to go into executive session and we can discuss it?"
The committee also debated adding a sixth member from the Department of Public Health to the sub-committee.
(Continued on Next Page)
Prev Next
Vote on this Story by clicking on the Icon