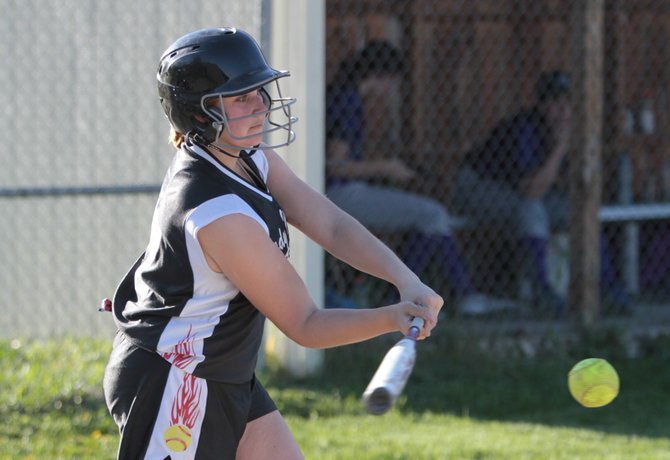 Softball
Crown Point 13, Westport 0
Crown Point established it is once again the team to beat in the Mountain and Valley Athletic Conference softball race.
Photo Gallery
Ticonderoga v.s. Lake Placid baseball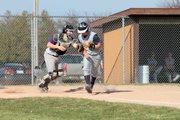 The Panthers, who have won the last six Section VII Class D championships, hurled a no-hitter and beat Westport, 13-0, in their season opener April 16.
Alexandra Macey worked 5 2/3 innings, striking out 14 batters. Maria Malone then finished the game without allowing a hit.
Macey helped her own cause with two home runs and a double to drive in five runs. Malone had two hits.
Amanda Wolf added a home run, a single and drove in two runs for the winners.
Willsboro 35, Schroon 14
Schroon Lake lost to Willsboro, 35-14, in Mountain and Valley Athletic Conference softball action April 16.
The Wildcats only allowed 14 hits, but walks and eight errors helped Willsboro to score 35 times.
Renee Marcotte hit for the cycle to lead the Warriors.
Kianna Fiore and Gabe Harvey each had two hits to pace Schroon Lake. Fiore had two RBI.
Miranda DeZalia took the loss for the Wildcats.
Baseball
Crown Point 26, Westport 0
Crown Point opened the Mountain and Valley Athletic Conference baseball season in style — hurling a no-hitter to top Westport, 26-0, April 16.
Gabe Macey and Dan Groshans combined on the gem. Macey pitched five innings to earn the win.
Joe Foote, Nate Tabor and Mike DuShane each had two hits for the winners.
Lake Placid 7, Ticonderoga 6
Lake Placid came from behind to beat Ticonderoga, 7-6, in Champlain Valley Athletic Conference baseball play April 16.
Trailing 6-1, Placid completed its comeback when Ryan Damp hit a two-run single to put the Blue Bombers ahead in the top of the seventh inning.
Nate Lenhart, who took the loss in relief for Ticonderoga, had three hits for Ticonderoga.
Miles Austin added two hits and two runs batted in for the Sentinels.
Vote on this Story by clicking on the Icon