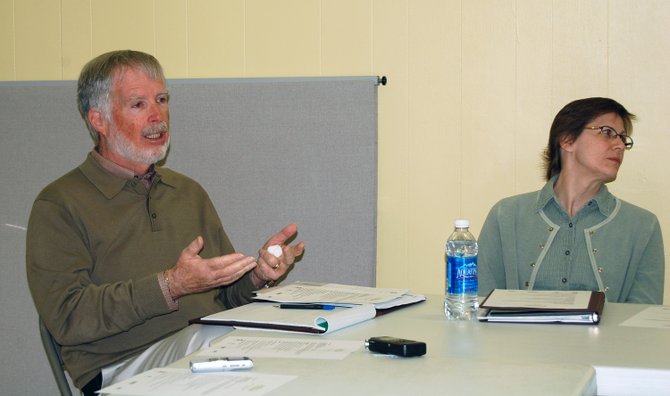 Keene — A little more than six months after Tropical Storm Irene hit the region, the impact on the residents is still coming to the surface.
The physical damage to homes and the countryside can be seen from the car on Route 9N or by taking a walk through the town of Keene in Essex County, but the emotional damage to residents can be harder to see. To help those suffering, Project Hope workers have been going door to door and want residents to know they are here to help.
Project Hope is a crisis counseling program created by New York state to help in the aftermath of Tropical Storm Irene. Services are provided through the Mental Health Association in Essex County Inc. This community‐based outreach program funded through the state Office of Mental Health is available free of charge to residents of Clinton and Essex counties who were impacted by Tropical Storm Irene.
On April 5, Project Hope Field Coordinator Mike Bigley visited Keene, Au Sable Forks, Plattsburgh, Altona, and surrounding area to hear from town supervisors, emergency officials, and highway departments their perspective on the current state of area residents and what can be done for those still suffering as a result of Irene.
"Recovery is not over yet, if you were here on Aug. 28, you were impacted," Steve Valley, director of Essex County Mental Health Services, said. "People here have constant reminders of Irene seeing the empty homes along Route 9 and from trying to clean up their own homes."
Bigley said those in the North Country are strong, resilient, independent, proud people who have gone as long as possible without asking for help. One of the stressors for the area residents now find themselves needing services they have never needed before.
"We will continue to stay here for the folks who maybe thought they were doing well," said Gretch Sando, program coordinator for Project Hope Clinton/Essex. "It may now be hitting them they need help, and that's what we're here for."
(Continued on Next Page)
Prev Next
Vote on this Story by clicking on the Icon