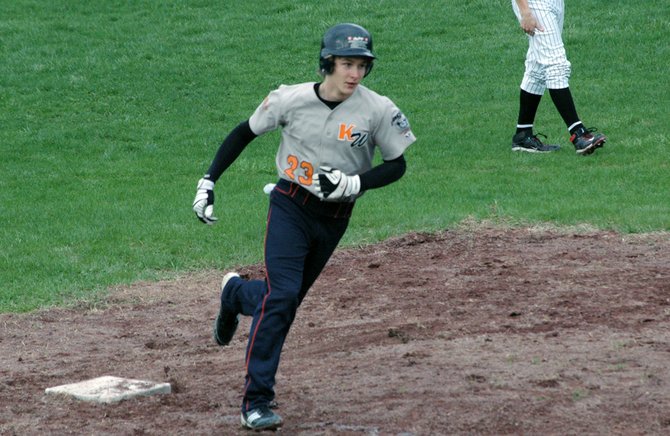 continued — Friday, May 11 v. Wells
Monday, May 14 v. Chazy
Wednesday, May 16 v. Willsboro
Friday, May 18 at Indian Lake/Long Lake
Monday, May 21 v. Elizabethtown
Lady Eagles softball
The roster: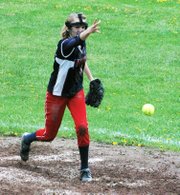 The Lady Eagles will take to the field in 2012 with a roster that includes seniors Mallory Sudduth, Allison Sherman, Ellexus Vaughn and Emily French; juniors Rachel Abrahansen and Charlotte Staats; and sophomores Megan Sudduth, Brendee Russell, Sarah Looby, Emily Rascoe, Felicia Kurth and Soyoug Park.
What the coach says:
"Returning All Stars Mallory Sudduth, Allison Sherman and Ellexus Vaughan will provide leadership to the younger players. The main strength on our team is the fact that the players love being around each other and have fun. We should have a solid hitting and fielding team and are encouraged by early practices that some of our younger pitchers will take a step forward and help last year's starter Mallory Sudduth. Our main goal is to improve as a team and on last year's record, which included the first sectional game win in ten years for the program." - head coach Michael Tyler.
EKMW track
The schedule:
Tuesday, April 24 at Seton Catholic
Tuesday, May 1 v. AuSable
Thursday, May 3 at Saranac Lake
Thursday, May 10 v. NCCS
Tuesday, May 15 v. Ticonderoga
Thursday, May 17 v. Peru
Tuesday, May 22 v. Lake Placid
Eagles Golf
The schedule:
Friday, April 27 at Crown Point
Monday, April 30 v. Willsboro
Friday, May 4 at Elizabethtown
Tuesday, May 8 at Schroon Lake
Thursday, May 10 v. Crown Point
Monday, May 14 at Willsboro
Friday, May 18 v. Elizabethtown
Tuesday, May 22 v. Schroon Lake
Vote on this Story by clicking on the Icon