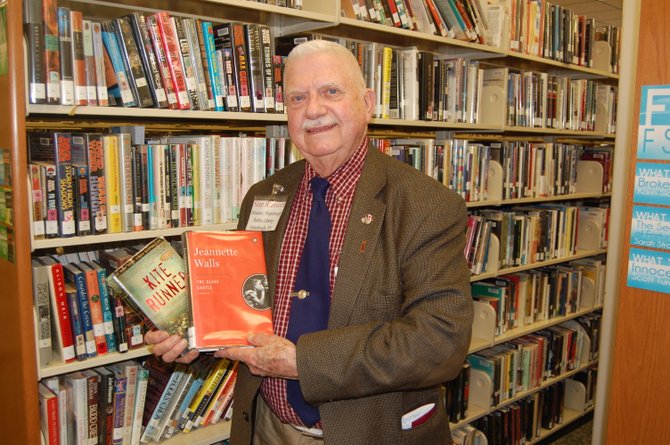 PLATTSBURGH — Stan Ransom wants to get books into as many hands as possible.
The director of the Plattsburgh Public Library smiles from the inside out at the thought of having books to give out to people.
On April 23, Ransom is joining thousands of volunteers across America who are giving away free books.
"This is the first time this is being done in America," said Ransom, standing among Plattsburgh Public Library's large collection of books.
World Book Night U.S. is an ambitious campaign to give away half a million free, specially printed books across America.
In 5,000 towns and cities across the nation, volunteers will give away half a million books on April 23.
The volunteers are picking the books up at local book stores and libraries.
"We are giving out books at the library on Thursday, April 19, to the eight volunteers," Ransom said. "I also volunteered to give out the books.
"You can go where you want to give them out, but they have some suggestions."
The suggested locations for the April 23 giveaway include VA hospitals, nursing homes, prisons, ballparks, mass transit, Native American reservations, women's shelters, food pantries, diners and more.
Some of the titles include "Book Thief," "Glass Castle," "Kite Runner," "Immortal Life of Henrietta Lacks," "Lovely Bones," and "The Things They Carried."
The campaign is modeled after a British book night in March of last year.
Special paperbacks of the titles were printed with the costs underwritten by publishers, printers and paper companies. The authors waived their royalties.
"I was asked out of the blue if I wanted to be involved," Ransom recalled.
Ransom hadn't heard about it, but he was intrigued.
He learned it was the first time being done in the United States, but that it had been successful in Britain.
Ransom didn't hesitate to get involved, saying any time free books are given out it results in more reading. This is especially beneficial to individuals who cannot afford books.
"I like books and I like the idea of having books to give out to people," Ransom said. "We want to get books into as many hands as possible.
"This will be an extremely important thing to do."
Vote on this Story by clicking on the Icon