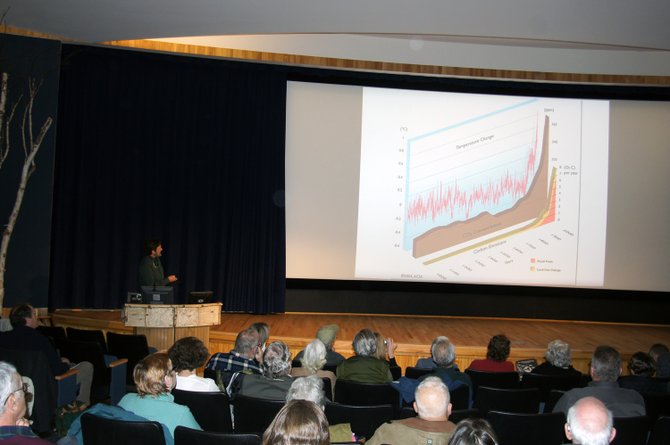 continued — "This is one of those things that can't be done only from a top down approach," said Watson. "Community action is essential."
In light of this, The Wild Center has created programs to both educate and to bring people together to discuss the issues surrounding climate change.

"The Wild Center took on learning about climate change to learn about its impacts on the Adirondacks and to share that with those who love the region," said Kara Page, project manager for the Wild Center's Adirondack Climate and Energy Action Plan (ADKCAP) program. "I like how we've approached this, saying let's be practical about this and let's try to share info on energetic incentives and demonstration initiatives like our pellet boiler and the kind of green building program the Wild Center has supported."
One of the biggest questions put forward by both the ClimAID report and the speakers was the timeliness of implementing such solutions and strategies before more climate change occurs.

"It is important to channel this need to change our behavior into practical solutions," said Page.

"We've already put a lot of change in motion, but there is a big difference between business as usual and some of the changes we can make," said Comstock.

For more information see http://www.nyserda.ny.gov and http://www.adkcap.org.

Vote on this Story by clicking on the Icon