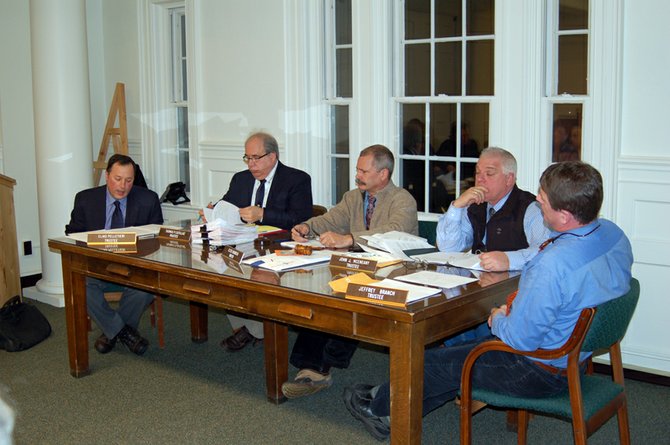 continued — Branch voiced his opposition as well.
"I think we're missing a good opportunity," he said. "Granted, it's a long shot, but sometimes long shots are worth taking."
Branch said the Village Board should wait until the next meeting, when incoming Trustee Paul Van Cott could have the opportunity to speak on the matter.
"He thought it was a worthy pursuit," Branch said.
Evans, however, explained that the timing of this resolution was important because the expiration date of the grant is March 31.
Then the conversation returned to the AMA annexation.
"I agree with Allie. The only reason this is being done is because Joyce Morency made it a contingency upon the AMA annexation," Branch said.
Casting his yes vote, the mayor defended his views on the AMA annexation and his conversation with the St. Armand town supervisor.
"What I told Joyce Morency was this," Rabideau said. "(Sen.) Betty Little said it was dead on arrival. It's not going to go anywhere. That's what I told her. And I told her personally that I don't support it because it's not going to go anywhere. I can speak for myself. And I only spoke for myself."
Rabideau said he recently had the same conversation with Little.
"So what I told her was the absolute truth, and I will continue to speak my mind, whenever I am able to and when I feel it's appropriate," Rabideau said.
The Saranac Lake Village Board meets again at 5:30 p.m. Monday, April 9 at the Harrietstown Town Hall and will hold its organizational meeting, swearing in two new trustees: Van Cott and Barb Rice.
Vote on this Story by clicking on the Icon