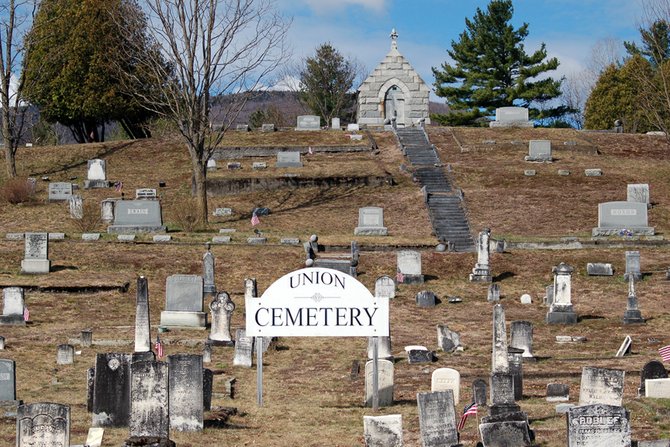 continued — A motion was put forth, and the board voted unanimously to solicit bids from contractors to mow the grass at all 13 cemeteries, once within two weeks before Memorial Day and a second time within two weeks before Labor Day.
In other business Tuesday, the Town Board opened responses to its "Request For Proposal" for the Main Street North Creek streetscape project. The town sent out eight proposal packets and received four proposals back by Tuesday's deadline. Responding were Chazen Companies, Synthesis, The LA Group and Behan Design.
The Board scanned the proposals quickly and then voted to authorize Vanselow to share the proposals with Wayne LaMothe, Deputy Director of Planning and Community Development for Warren County. LaMothe helped create the "Request For Proposal," and Vanselow said he'd like LaMothe's input regarding the various proposals before the Board decides to whom it will award the bid.
The Town Board next meets at 7 p.m., Tuesday, April 17 at Scout Hall, at the intersection of Route 8 and Peaceful Valley Road.
Vote on this Story by clicking on the Icon