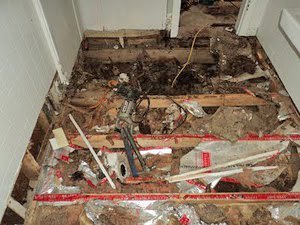 Ticonderoga — Russ Cook lost his home to Tropical Storm Irene, but the Ticonderoga Elementary School teacher feels fortunate.
"It's amazing," he said. "Events like this really bring out the best in people. That's the lesson of Irene — we have wonderful friends and neighbors. I'm incredibly thankful for what's been done for my family."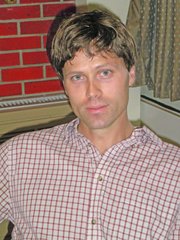 Cook, who lives in Keene Valley with his wife, Angie, and two small children, awoke Aug. 28 to find his home was a virtual island because of flooding in the AuSable River and Johns Brook.
"At 1 p.m. I decided to pack up the family and leave," Cook recalled. "I realized the water was going to come into the house and I didn't want my kids to deal with that trauma and anxiety. We went to stay with a friend."
Cook, who has taught kindergarten in Ticonderoga the last six years, returned to his home the next morning to find 3 feet of flood water, sludge and mud in his home.
"I wasn't alone," Cook said. "At least half the town was flooded. People were stunned — walking around, not knowing what to do or where to start."
In short order, the people of Keene Valley rallied. Within a few hours about 40 people were helping Cook scrap up mud, tear out carpets, remove dry wall and pull out insulation.
"It brought the community together," Cook said. "People who don't cross paths very often were helping each other. The camaraderie was fantastic."
Sadly for Cook, the more he cleaned up his home the more damage he discovered. His foundation was compromised and needed to be replaced. That meant finding a specialist to jack up the house while a new foundation can be placed. That specialist, busy with other damaged homes, won't be able to work on the Cook house until December. That means final repairs to the home aren't expected until late winter 2012.
(Continued on Next Page)
Prev Next
Vote on this Story by clicking on the Icon