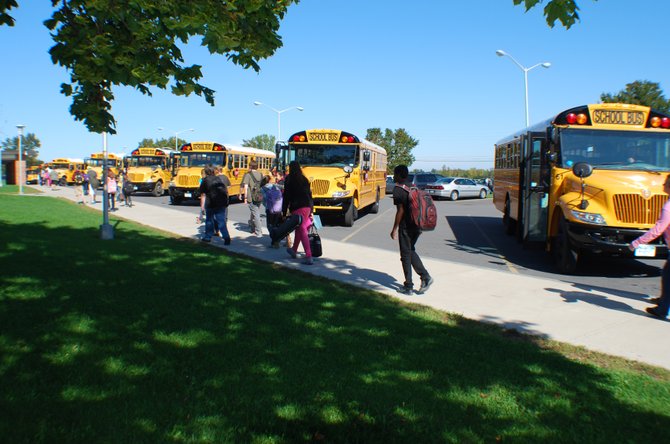 Champlain — The board of education for the Northeastern Clinton Central School District is eyeing ways to save money in the coming year as it faces additional financial challenges.
District superintendent Peter J. Turner stated the board is examining where reductions in expenses may be made to accommodate the 2 percent property tax cap recently enacted by the state legislature. Though many school districts give closer scrutiny to their budgets in the beginning of the calendar year, Turner said both he and the board felt it was important to start reviewing line items sooner in light of the added challenge by the state.
"We started the process earlier this year; we knew it'd be a tough year," Turner said of preparing the budget for the 2012-13 school year. "Most districts aren't talking about the budget this time of year, but the board is committed even more this year to looking at all aspects of operations."
The challenge of a property tax cap has caused municipalities and taxing jurisdictions like the school district to examine where additional revenue can be generated and where cuts can be made, said Turner. The combination of the property tax cap with traditionally-anticipated budget increases in the cost of health care, retirement contributions and wages has already put the school district into an estimated deficit of approximately $700,000 for the next fiscal year.
"We know there will be increases in utilities, fuel — those costs went up and we can't control that. But, we have to make up that money somehow," said Turner. "We're going to have to scrutinize everything, even things like supplies and materials — any kind of savings we can get."
The board of education is continuing "ongoing discussions of a wide range of cost saving measures," which will include "reviewing programs, staffing levels, enrollment and other factors all with the goal of providing sound education in a fiscally prudent manner," according to information released by the board of education.
(Continued on Next Page)
Prev Next
Vote on this Story by clicking on the Icon