continued — He is married to Krystal, who is a licensed physical therapist. They reside in Queensbury.
Dan Dorsett, Class of 1991
Dorsett graduated in 1991 from Ticonderoga, where he played football, basketball and baseball. On the varsity football team he was a two-year offensive and defensive starter and captain his senior year. Dorsett was also a WIRY all-star at flanker. On the basketball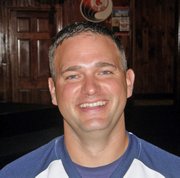 team he was a starting point guard his senior year. He enjoyed baseball the most, where he was a four-year varsity baseball starter. In his senior year the team won a Section VII, Class C championship.
Dorsett entered Hartwick College, where he played football. He was a three-year starter at fullback. During his college career, he had 29 receptions for 297 yards. He threw a game-winning touchdown to win Hartwick's first-ever game in its inaugural season.
After college, Dorsett returned to Ticonderoga as a teacher and coach. He has had a very successful coaching career at Ticonderoga and continues to do so. During his 16 years, he has coached teams to 13 sectional championships.
Dorsett resides in Ticonderoga with his wife, Sara Cossey-Dorsett. They have two children, Sophia, 5, and Jackson, 3.
Nafeesa Madyun-Martin, Class of 1996
Madyun-Martin's high school sports career consisted of soccer, basketball and softball. Nafeesa played varsity soccer as a sophomore and earned all star – honorable mention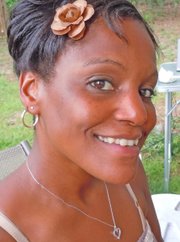 during her junior year in soccer, basketball and softball. During her senior year she was the first female student from Ticonderoga High School to become an all star in two sports in the season year. She earned that title in soccer and softball.
Madyun-Martin graduated from Ticonderoga in 1996 and attended Herkimer Community College through 1998, where she earned Most Valuable Player on the soccer team her freshman year. She continued her education at Hudson Valley Community College where she graduated in 2003 with a degree in early childhood education.
Vote on this Story by clicking on the Icon