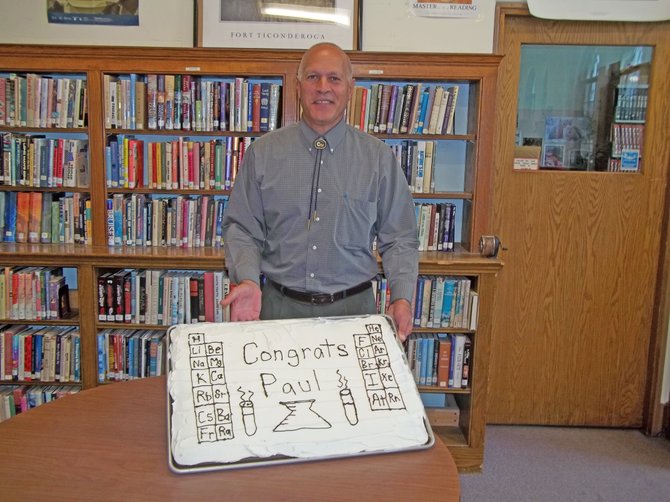 continued — A native Canadian, Jebb learned to love science while in high school.
"Mr. Asselstine, he was my chemistry teacher and was very important to me," Jebb recalled. "He was very hands on and was an inspiration to me. I try to be like him."
Graney said Jebb is deserving of the honor.
"Paul has a tremendous work ethic and passion for teaching and his students," Graney said. "He's normally the last person in the building every day. He's an inspiration to his colleagues.
"We ask a lot of Paul," Graney continued. "He often has six balls in the air at the same time, but he always manages to make his teaching his top priority. His students are never bored; he always makes his class interesting."
That's not hard, Jebb said.
"In science there's always something new around the corner," Jebb said. "It's really not hard to to keep things fresh."
While Jebb is a science teacher, he is also very involved with other projects, including the school's College for Every Student program, the Bridge Builders team and competition and recent school improvement initiatives. He has served as chair of the building leadership team, the science department and the 2009 Career Exploration Day.

Vote on this Story by clicking on the Icon