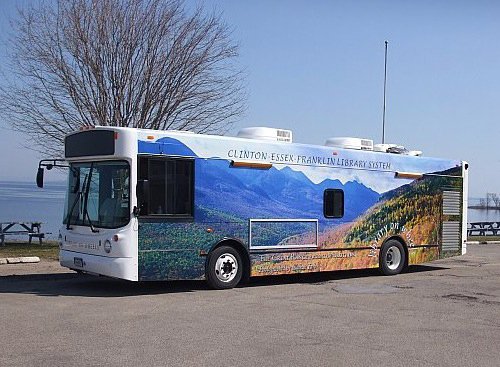 continued — "The fact that this decision had to be made brings home the budget realities that libraries have been facing for the past decade, during which library state aid funding has been cut six times," Jankowska said. "The numbers pretty much say it all."

According to CFLS, reductions in New York State funding have amounted to a decrease of $290,348, or 21.81 percent from 2007 to 2011, while personnel benefits have increased by $91,936, or 33 percent during the same period.
The cost of running the bookmobile service in 2010 was $133,709.

The Bookmobile has been offered continuously since 1956, and it became an integral part of the program. It offers a full range of library services to more than 1,800 readers of all ages in the three-county area.

"Our patrons have really stuck with us through the years," Driver Robert Welch stated as part of the press release. "We see quite a few grandchildren of kids that used the bookmobile while they were growing up. Our patrons are the best, and it's obvious that our service will be missed." stated bookmobile driver Robert Welch.
"The timing is especially unfortunate given the fact that two local book stores are closing," Jankowska said. "It's a sad time for readers in our region. We intend to work with member libraries to come up with a plan to provide library services to the residents that have traditionally depended on the bookmobile for their recreational and educational reading materials."
Vote on this Story by clicking on the Icon