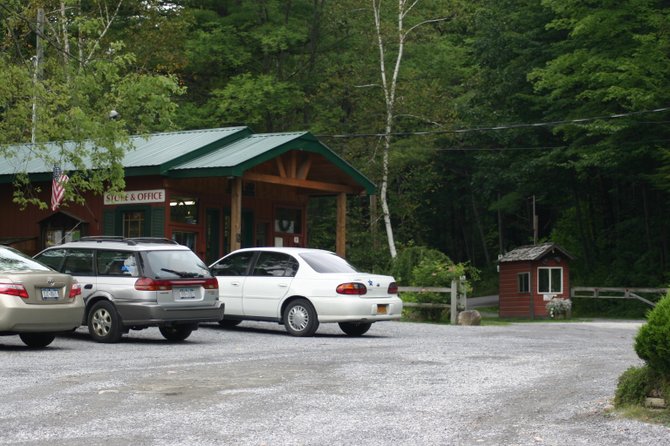 Lake George — A man from western New York staying at a Lake George campground apparently shot his two young daughters to death Monday night and then committed suicide by shooting himself, authorities said.
Warren County Sheriff Bud York said that Adam P. Parcells, 29 of Hilton, NY shot the girls — Noel Parcells, 10, of Rochester and Mia Parcells, 3, of Hilton, before committing suicide with the same rifle.
"It's a very sad day," York said, noting that it was one of the most disturbing crimes he'd seen over his many years in law enforcement.
The three checked in Saturday Sept. 3 and spent the next several days at Adirondack Camping Village about two miles north of Lake George Village on Finkle Farm Road.
York said that the girls had two different mothers. York said that investigators believe Noel Parcells' mother reported her daughter missing Friday to Rochester police. York added that he wasn't aware of an Amber Alert being issued since then.
Mia Parcells' mother and Adam Parcells might have been undergoing a process of separation, he added.
"I'm sure there is a huge history in the Rochester area," he said.
According to the Rochester Democrat & Chronicle, public records indicate that the Parcells was experiencing financial difficulties, his wife filed for divorce in May, and his grandmother died Aug. 28.
York said it appeared that each girl had been shot numerous times Monday night in the tent, minutes before Parcells shot himself. They girls may have been sleeping at the time they were killed, he said. All the bodies were found in a tent containing camping gear and children's belongings including books and a teddy bear, York added.
York said the owner of the campground had seen the hatch of Parcells' Subaru Outback raised Monday and had assumed the group was leaving. But when Tuesday mid-morning on his rounds he saw the hatch in the same position, through the night's rain, he became suspicious, inspected the campsite and saw the bodies and blood in the collapsed tent and called the police. The county Sheriff's department was notified at about 10:30 a.m.Tuesday.
(Continued on Next Page)
Prev Next
Vote on this Story by clicking on the Icon