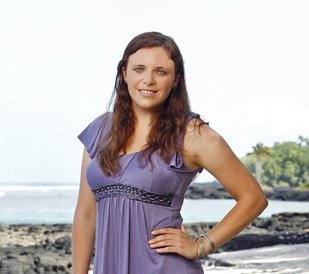 Willsboro — Sophie Clarke said that she has been a "big fan" of the television show, "Survivor."
"I have seen every single season," Clarke, a 22-year old from Willsboro, said. "I would watch it online and brag to my friends that I could totally do that. I could be on that show."
So Clarke decided to give it a chance, sending a one minute video about herself into the show as part of their online casting contest.
Clarke was later said she did not make the cast through the contest.
"I thought the video was good," Clarke said. "When I found out I wasn't in the top 10, I thought it was over, which was tough because I was at the point where I truly thought they were going to take me."
At the time, Clarke said that she was in the middle of changing her cell phone over, which resulted in a surprise when she first checked her voicemails.
"I got a call from a casting person at the show who said that they liked my tape and wanted me to come in."
Clarke auditioned for the show in the first week of January, and then received the word in April that she was chosen as one of the 16 new contestants for the show, on the same day she started medical school.
"The greatest preparation for this was being a fan of the show and watching it," Clarke said. "I read a lot of different books to prepare."
Clarke said she was also able to prepare for the competition based on where she grew up.
"Living in a small town like Willsboro, you have to learn to appreciate all parts of people," Clarke said. "In a big school, you have options. In a small school, you have to be friends with everyone in order for it to work. In the show, you are stuck with 17 strangers, and you have to live with them."
(Continued on Next Page)
Prev Next
Vote on this Story by clicking on the Icon