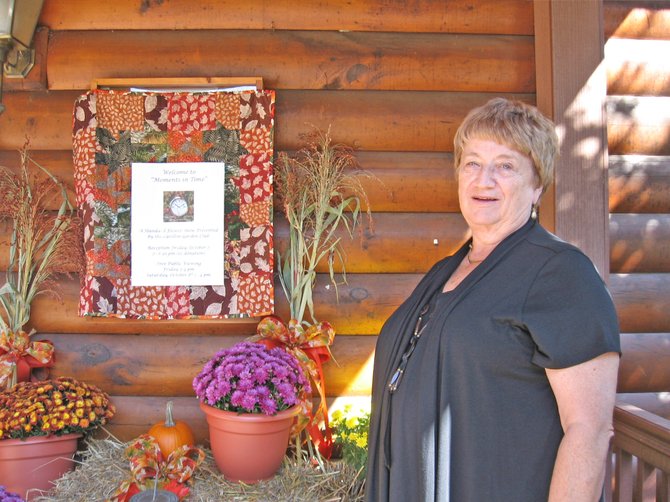 continued — Florence Kunnas won the Carillon Garden Club Member's Sweepstakes Silver Bowl Award (given to Carillon Garden Club members) for gaining the most points in the Design Division. She won a blue ribbon in "A Family Grows" as well as a red/second place ribbon for her Adirondack style doorway entry in the "Holiday Magic" design class.

The Horticulture Division showed the expert gardening prowess of club members as well as residents of the community. Each entry was judged on its own merits with many entries receiving blue ribbons. The Club Member's Sweepstakes Silver Bowl Award for horticulture was won by Susan Darrin for her unusual pitcher plant and other outstanding entries. Martha Soliday won the coveted Arboreal Award for her Chinese Umbrella tree branch.
Special Educational Exhibits were also on display. A "Preserving Our Environment" exhibit featured tips on designing a rain garden. A "Preserving our Past" exhibit featured the King's Garden at Fort Ticonderoga and the "Supporting Our Community" exhibit showed the recycling efforts of the Carillon Garden Club's wreath recycling project.
"The Standard Flower Show has been a wonderful learning experience for everyone," remarked Wania. "No decision has been made yet about another show next year but with so much talent in the club it will be hard not to showcase the member's creative abilities again."
Vote on this Story by clicking on the Icon