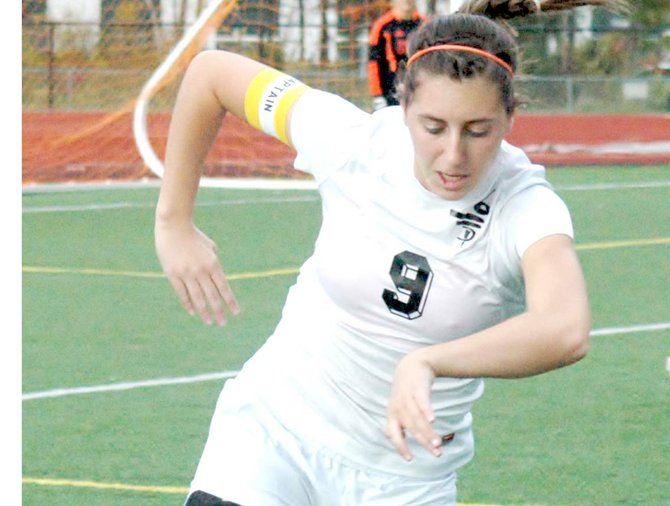 In Class C, the lone semifinal will be at AuSable Valley High School at 6 p.m., as the second-seeded Lake Placid Blue Bombers (4-8-0) will take on the third-seeded Seton Catholic Knights (3-11-0). The winner will face top-seeded Northern Adirondack (6-8-0), who received a semifinal bye.
The two-seeded Chazy Lady Eagles (15-1-0) will start their state title defense against the eighth-seeded Willsboro Lady Warriors (3-12-1), hosting a 3 p.m. start. The winner will play the victor of the opening round game between the fifth-seeded Wells Lady Indians and the fourth-seeded Minerva/Newcomb Lady Mountaineers.
The Elizabethtown-Lewis Lady Lions (10-6-1) earned the second seed, and will start their playoffs with an opening round game hosting the Indian Lake/Long Lake Lady Orange at 3 p.m.. The advancing team will face the winner of the sixth-seeded Keene Lady Beavers (5-9-1). who travel to face the third-seeded Westport Lady Eagles (10-2-0) at 3 p.m.
Volleyball
The Beekmantown Eagles continued their undefeated season with a three game, 25-22, 25-10, 25-9 win over the Northeastern Clinton Cougars Oct. 26.
Molly Sorrell had eight aces for the Eagles, while Kiana Archer added 23 assists, Kendra LaFountain had 13 digs, Shannon Ryan had five aces and five kills and Emily Anderson had seven kills.
Vada Loya had 18 digs for the Cougars, with Stephanie LaValley adding 11 assists and Kelly Rogers netting 10 digs.
Abby Higgins had another triple-double with 13 points, 10 assists and 16 digs to lead the Indians (13-2) to their victory.
The Peru Indians remained in second place in the CVAC standings with a 25-11, 25-18, 25-15 sweep of the AuSable Valley Patriots. Paige Moore had 10 assists and 10 digs, while Breanna Martineau with 10 digs, Katie Lawliss had nine digs, Sam Banker 16 assists, Callie Garcia had 12 digs and five kills, and Lea Perry 10 had assists.
Vote on this Story by clicking on the Icon