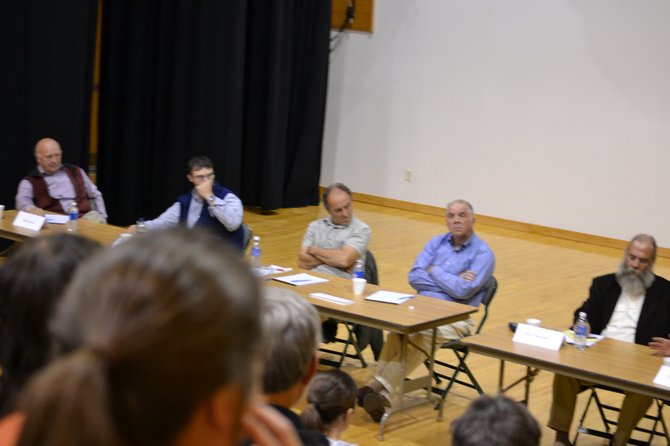 continued — The town buildings are in very poor repair, and need a more substantial budget outlay, he said.
Martin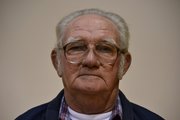 "I got into the business of politics reluctantly," Martin said.
Martin questioned why the town has not addressed pressing problems like deteriorating town buildings before now.
"Our sidewalks need repair now, our buildings need repair now, where were these people calling for major repairs five years ago," he wondered.
Talk about taking from the highway department to fund town maintenance seems counter-productive to Martin. If the roads are in poor repair, town vehicles will take a greater beating leading to expensive repairs for the town department, he said.
Martin also voiced support for the town clerk, who he said is overworked and underpaid. 
Q and A
Audience-submitted questions gave the candidates a chance to touch on subjects they hadn't brought up in their speeches.
One such question was poised to the town supervisor candidates, it asked:
"Are Johnsburg hamlets treated differently, and what can we do if they are?"
Vanselow said he wasn't sure what the differences could be. Yes, North Creek is the business center of town, but roads are maintained the same way around town, he said. From what he's seen, sidewalks in Wevertown and Johnsburg are in better condition than in North Creek.
Gore and the train are in North Creek, but short of moving the mountain, Vanselow said hamlets are treated as equally as possible.
Martin said he sees a difference. With questions about Tannery Pond, the beach, the railroad and the Kellogg-Wadell property, town talk often focuses on North Creek.
"Most of the stuff being discussed tonight is about North Creek," he said.
Why is nothing happening in the other communities, he asked.
"They don't even know we exist," he said.
Martin said he'd like to send town representatives into the hamlets to collect anonymous feedback for the board.
Vote on this Story by clicking on the Icon