Olesheski
continued — Growing up in Johnsburg, a lot of Olesheski's friends couldn't wait to leave.
"I couldn't imagine living anywhere else," he said.
In attending board meetings, he's been increasingly frustrated. Olesheski said he feels that most town taxpayers don't have faith that the town will solve its problems.
People are concerned about development at the mountain, the poor condition of town infrastructure and a focus on North Creek tourism, he said.
The new railroad operation is important, he said, but it's important to discern between catering to visitors and attending to the needs of the town's full-time residents and create jobs.
Nessle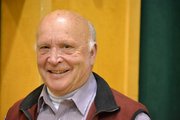 Nessle ran unsuccessfully during more than one election cycle 10 years ago. Each year he ran, he got a few more votes. He decided to give politics a rest, but a development in town got him excited to run again.
What got him pumped up to run for town board again was the town taking over the Kellogg-Waddell property by the train depot.
It turns out this is a huge project for the town to get involved in, Nessle said.
Nessle supports taking down the buildings there and opening the property for use as a park.
"I'm dedicating my campaign to a referendum on what to do with the buildings," he said.
Vanselow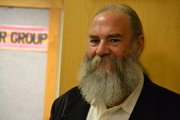 Vanselow said he considered talking about his qualifications and experiences in town, but said he's talked so much about it that it even "gets boring to me."
Johnsburg's town infrastructure is an important issue this year, Vanselow said. Johnsburg has highway problems, he said, it's tough to keep up after torrential downpours and hurricanes. But with planned improvements, the highway department should be in excellent shape in the coming year, he noted.
"The other town infrastructure is a little sketchier," he said.
Vote on this Story by clicking on the Icon